LHS soccer: an update on the season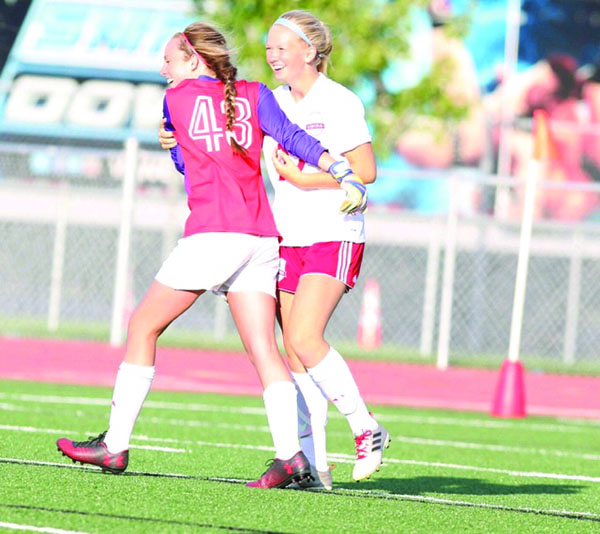 Hang on for a minute...we're trying to find some more stories you might like.
Since the end of July, both the boys and girls soccer teams have been practicing for the upcoming 2017 season. As the weeks went on, both teams are at their final regular season game before playoffs start.
After gaining a win against Watertown on Sept. 23, the girls took fifth place overall over all the teams in the girls bracket. Along with that achievement, the girls also won the Metro Championship having the best record compared to the other Sioux Falls schools and Brandon Valley.
After advancing to the first round of the playoffs on Sept. 26, LHS took on 12th ranked Spearfish. After a full 90 minute game and two rounds of overtime, the game was tied two to two. After 11 rounds of penalty kicks, Spearfish won and knocked LHS out of the the playoffs. The girls then finished the regular season with a record of seven wins, four losses, and one draw.
Once finished with the game against Watertown, the boys were ranked second overall and had a bye for the first playoff game. With a record of nine wins, one loss and two draws, the boys had also won the Metro Championship.
The boys will continue their road to the championship this Saturday in a game against Brookings in Sioux Falls. The boys previously beat Brookings 1-0 so this game is sure to be enjoyable.
With the boys still in the running for the state title, they will need all the support they can get. Come out to Howard Wood this Saturday at 1 p.m. to watch the boys hopefully win.