We've got magic to do: 'Pippin' preview
Hang on for a minute...we're trying to find some more stories you might like.
"Break a leg," is a phrase all too possible for the soon premiering LHS theatre production of "Pippin." The high-flying musical debuts in the LHS auditorium April 27th and will run through the 29th; the box office opened the April 18th, so get your tickets now!
LHS's production of "Pippin" is a school-wide, rather city-wide, project. The show requires diverse skills that span much further than the theatre department. Firstly, the show will include live music provided by the one and only LHS orchestra, conducted by Dr. Chiarello. Secondly, "Pippin" is, at its core, a musical; therefore, music (and dance) is a must. Significant hordes of choir members contribute to the cast of "Pippin," adding to the skillful execution of elaborate musical numbers. As stated earlier, "Pippin" is, quite literally, a "high-flying" musical. The show centers around a circus of supple acrobats, talented gymnasts and everything inbetween. Versatile physicality created the need for the casting of high school dancers, such as Grace Williams.
"My favorite thing about 'Pippin' is meeting all of these people," said Williams. "I've been going to this school for two years, and I knew less than half of these people. So, it's really fun to make new friendships."
Beyond all of the frill (which is spectacular), "Pippin" is a classic story, filled with rich characters and an important message.
"It's all about finding yourself," said junior Maddie Paul, acting as Lead Player. "It's a beautiful theme. [Pippin] really just wants to find out who he really is and the life he wants to live."
LHS English teacher Amanda Nelson directs and coregraphs the show. She also recognizes the the power the story of "Pippin" has.
"'Pippin' is a special production because it is a show we can all relate to," said Nelson. "He goes through a lot of trials and ups and downs. He can't really find his 'corner in the sky.' But we can each see ourselves in Pippin, and the things he's going through: trying to find the positives and to find our place in the world."
Of course, the production, being as versatile as it is, came with its fair share of challenges.
"The most difficult part is, as director, wearing a lot of different hats," said Nelson. "I do the choreography and the direction. [I got] the play bill started (which is new this year). And [I make] sure that everybody is comfortable with what they're doing, wearing, creating and has what they need."
"Pippin" is an outstanding show, and LHS's production is nothing short of fabulous… "Pippin" is a must see.
"Join us!"- "Pippin" cast.
Tickets will be sold at lunch and via phone. Call 367-7600.
Here are a few photo teasers from the show!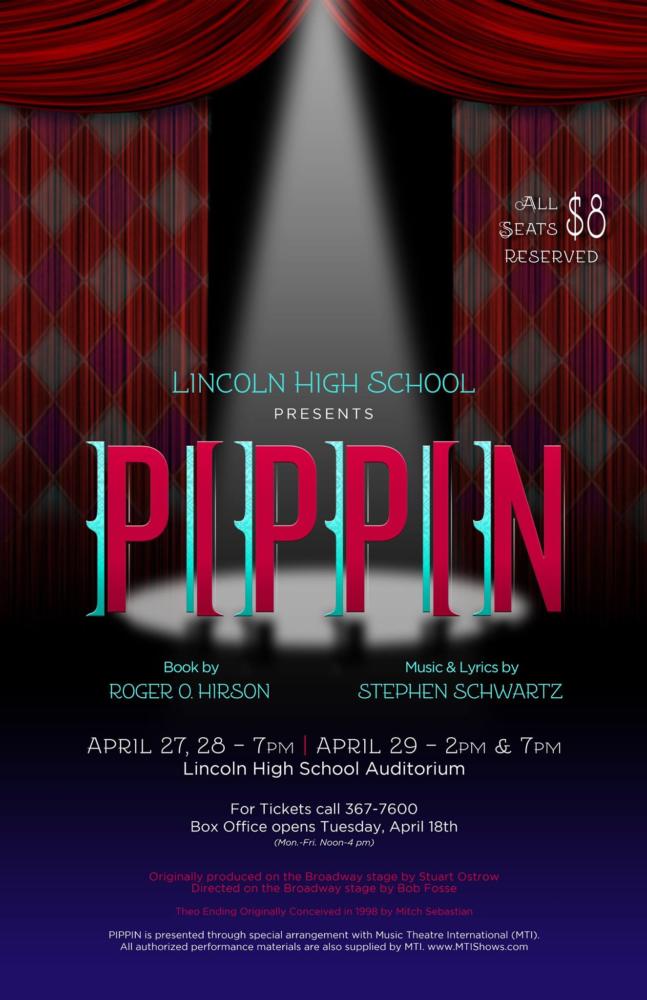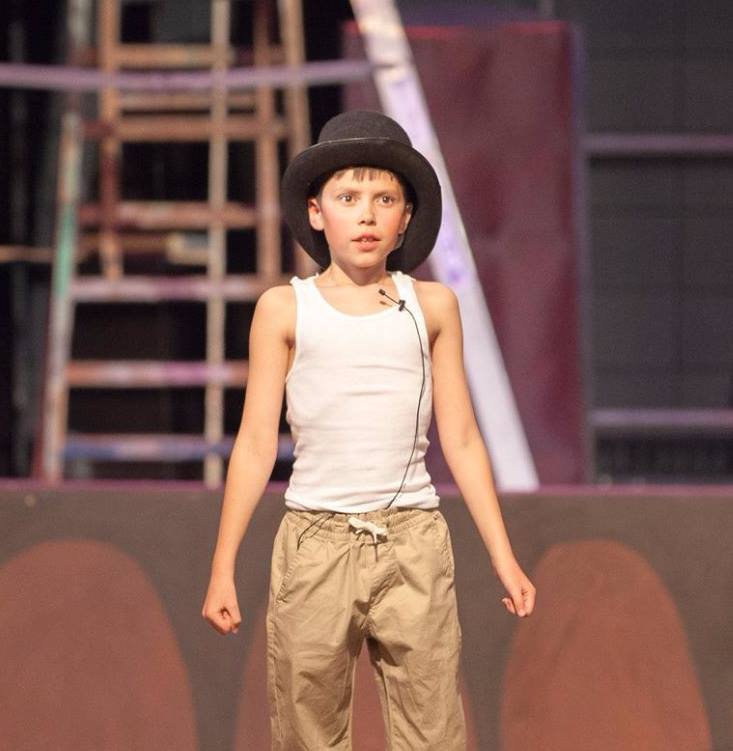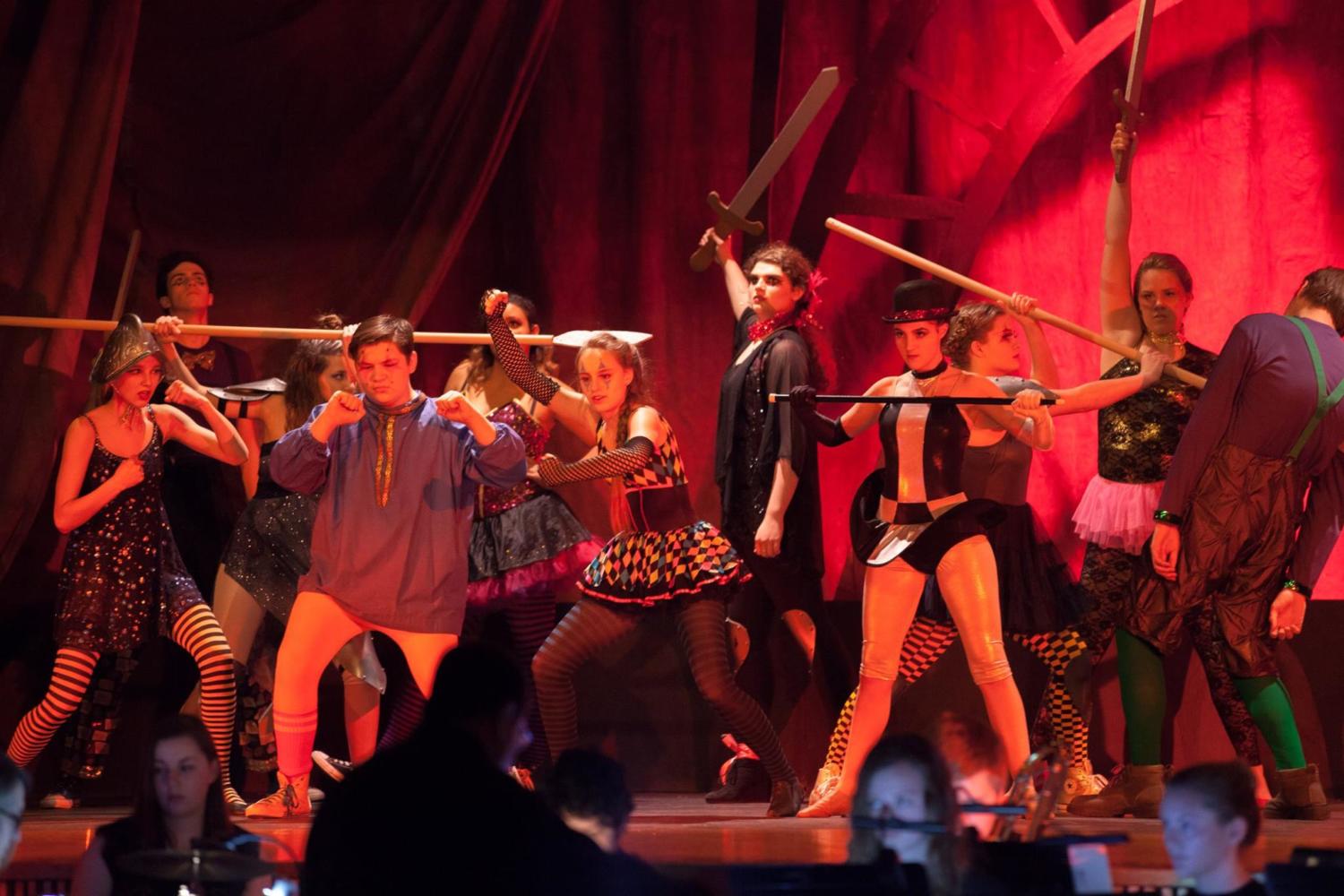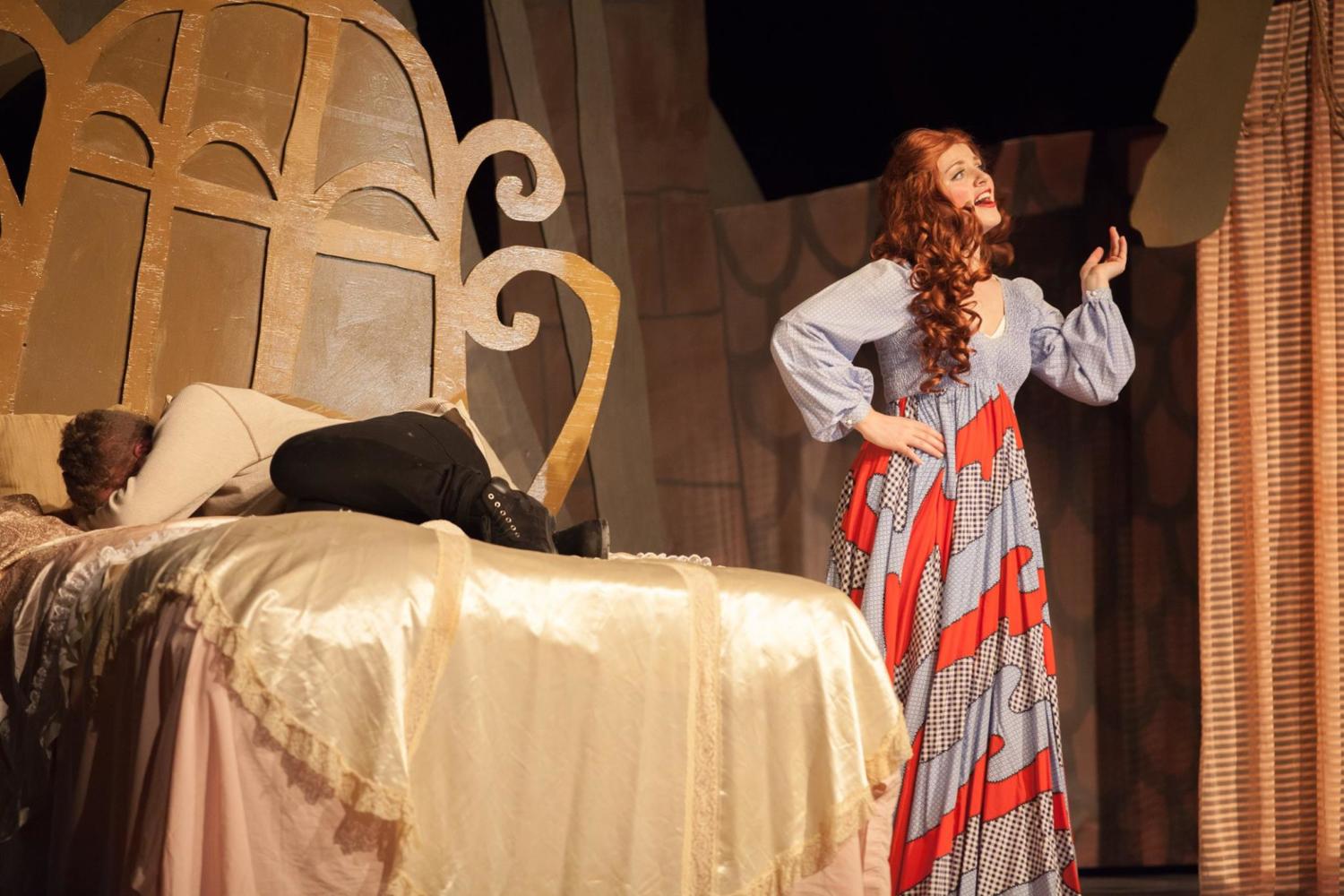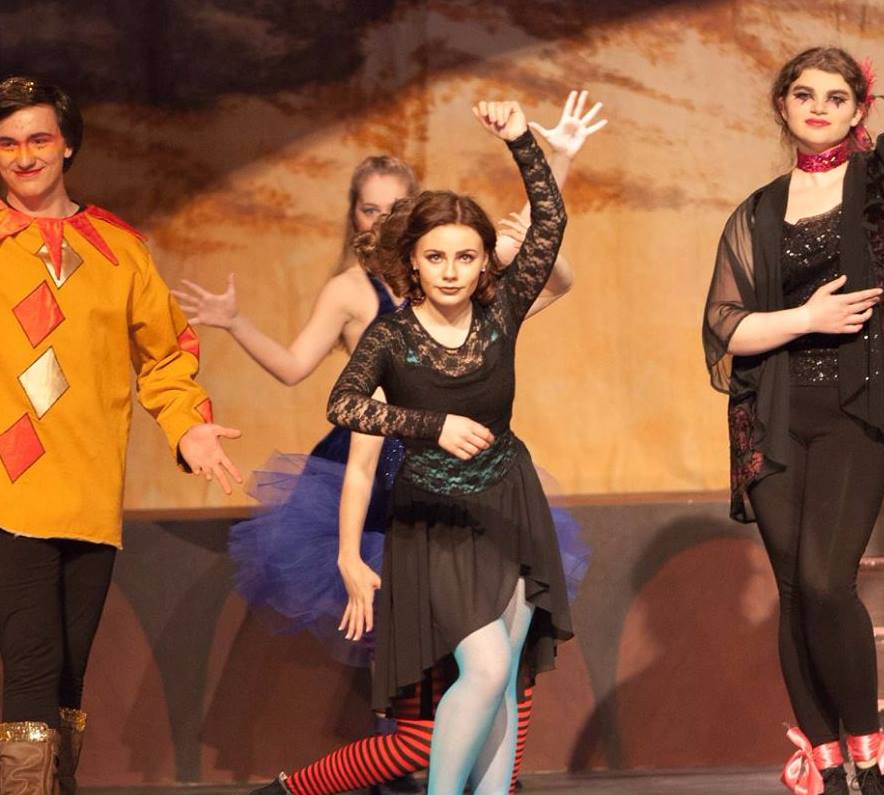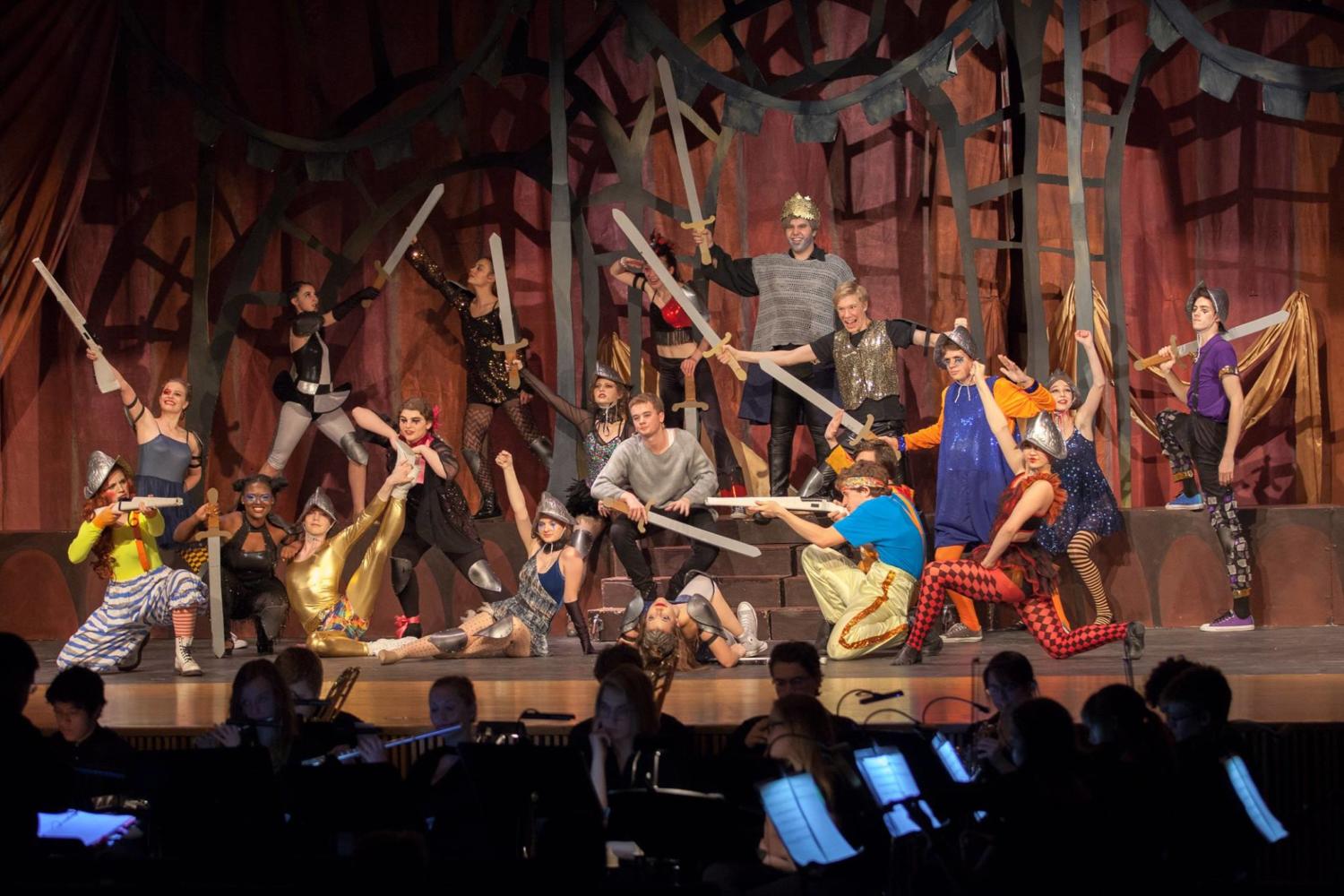 Author
Gage Gramlick, Editor-in-Chief
16-year-old Gage Gramlick looks forward to serving as co-editor-in-chief of the Statesman, as well as working with the LHS oral interp team as co-captain. Gramlick is also involved in theater through, and sits on the leadership committee of,  the Dakota Academy of Performing Arts (DAPA) and Plays for Living (PFL); PFL is a social justice...