What I love about the holiday season
Hang on for a minute...we're trying to find some more stories you might like.
There is nothing better than snuggling up by the fire while drinking a warm glass of hot chocolate and watching a good ol' Christmas movie with your best friends. The holiday season brings people together to celebrate and have a good time.
This holiday season is very different compared to every other holiday for the reason that it is celebrated twice as long as others. Some families start getting in the Christmas spirit after Halloween and others start after Thanksgiving, but it is a holiday worth celebrating for that long.
Why is it worth it to start celebrating so early? Beacuse there is so many different activities to go do and get done before the season ends. Whether you like to stay warm inside or enjoy the beauty of the snow, there are things for each personality.
Some of my favorite things to do go during the holiday season are;
Going to see the lights downtown at The Falls

Ice skating and getting hot chocolate afterwards

Watching christmas movies all night

Baking christmas cookies with your family

Doing secret santa with your friends

Giving thoughtful gifts to people that mean a lot to you

Waking up to a white Christmas
Nothing in the world will ever replace that feeling you receive during the holiday season. It brings so much joy that fills your heart. Having your family from different places all together in one room, is simply something you can not replace.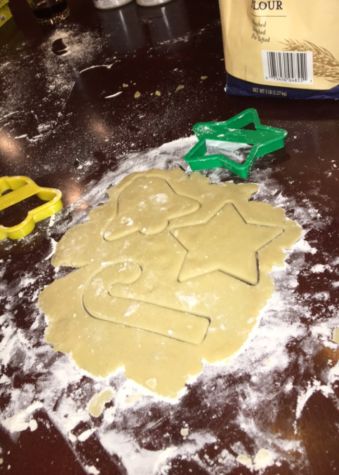 Author
Kate Fehrs, Staff Writer
Kate Fehrs is a  first-year staff member on the Statesman. She is involved in basketball and spends most her time complaining about all the running we will eventually have to do. While she is not at basketball she is most likely with her friends laughing at anything and everything. Her all-time favorite activity to do...