BOOKS! READ ALL ABOUT IT: Easy Summer Reads 2018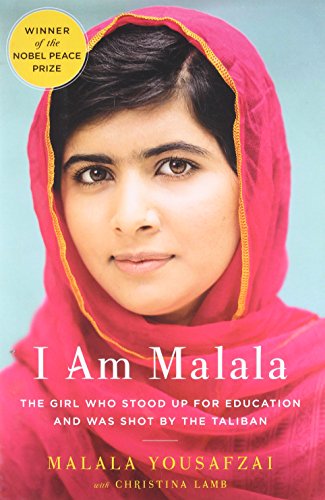 Hang on for a minute...we're trying to find some more stories you might like.
Ughhhhhhh, READING? Yeah, don't act like the only activities that you do to exercise your watered-down mind during the summer are the occasional summer reading assignment and skimming the descriptions of Netflix shows. We've all been there.
What if I told you that there was a way to prevent your brain from feeling like an old piece of trash when you return to school in the fall after a long hiatus from actually filling your mind with substance? Yeah, well, the answer to the conundrum would involve paper and ink. Don't know any good books that aren't boring as heck? I've got you!
#1 // The Book Thief by Marcus Zusak
Taking place in the midst of World War II's Holocaust, this historical novel tells the tale of Leisel, a young girl who finds herself facing poverty, war and violence. The story is also told through an interesting perspective (no spoilers here), which adds to the poetic nature. Parts of this story are rather unsettling, but ultimately this is a book that is truly moving and beautiful, even in a time of darkness and fear.
#2 // The Giver by Lois Lowry
This story about a dystopian society follows a young boy named Jonas and his communities' plan to eradicate any emotions that they may experience through a process called "Sameness". This process literally removes any feelings or individuality that may have once been present in order to maintain equality. When Jonas is given the position of the Receiver of Memories, he learns of good and evil and all of the other emotions that existed before.
#3 // I am Malala by Malala Yousafzai
A memoir from the youngest Nobel Peace Prize laureate, Malala Yousafzai, this novel tells the tale of her battle against the Taliban for women's rights to education. At age 11, Yousafzai created a blog for BBC that detailed her experiences while living under Taliban occupation. Eventually, she was shot in the head in an assassination attempt by Taliban forces while on a school bus. In her memoir, Yousafzai tells her inspiring story in a heartwarming and especially informing way  that will be sure to interest anyone living in the swarm of Middle East conflict.
Author
Lauren Teller, Instagrammer, Staff Writer
Lauren Teller is a sophomore and first-year staff writer for the Statesman. When she is not writing in the J-lab, Lauren enjoys being a part of the LHS marching band (aka cult), golf team and SALSA. She is also in charge of the Statesman's Instagram, which you should definitely go follow (@lhsstatesman). In her limited...