Kanye what?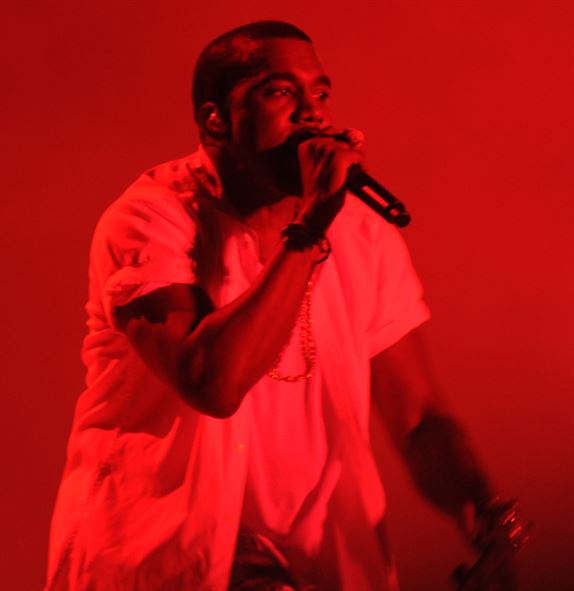 Hang on for a minute...we're trying to find some more stories you might like.
Celebrity star, Kanye West returned to social media with a bit of a twist. On his Twitter, he expresses all of his evolution of thought, politics, art; and analysis of the world. Many of his followers enjoy the advice he is giving because of the increasing amount of retweets and favorites he receives on each tweet. Although, not everyone enjoys what he has to say. He shocked his followers when he decided to "Make America Great Again" side by side with Americas President, Trump. From those tweets, he lost nine million followers in a matter of minutes and it continues to decrease.
Although West can be very inspirational, he has made some comments that dug him into a hole.  Other celebrities such as John Legend have sent texts or tweets towards West reminding him that he has an influence on many and that he should really think before he posts. "As you know, what you say really means something to your fans,"said Legend in Wests tweet. "They are loyal to you and respect your opinion. So many people who love you feel betrayed right now because they know the harm that Trump's policies cause, especially to people of color." West had responded to his text with the conclusion that Legend is "manipulating his free thought." Luckily for West, he received a response from the President himself.
None of what Legend said helped stop West's comments. Within a couple days, West was reported saying "When you hear about slavery for 400 years…for 400 years? That sounds like a choice," during a TMZ interview. This increased numerous amounts of unhappy fans and even more colored celebrities against West such as Wendy Williams, Snoop Dogg, Kevin Hart, Will.i.am and Chris Brown who are all in disbelief that West truly believes slavery is a choice.  Except, Chance the Rapper began to defend West because he began to notice so many are against, causing not only unfollows for West but also for Chance.
"You're way too powerful and influential," Legend said to West. This one tweet from an account who had almost 28 million followers, proved Legend to be right. Political views stirred and sides have been chosen, the only thing to do now is wait for his next tweet.
Author
Lily Becker, Twitterer, Staff Writer
Lily Becker is a newbie to the Statesman fam this year. She participates in Student Council and bleeds red white and blue for her fellow Lincoln Crazies. What most of you do not know, Lily is about to bless your timeline with her new position as the Statesman ¨Tweeter.¨ When Lily is not busy cheering...