Laughing at our overwhelming defeats: AP testing
Hang on for a minute...we're trying to find some more stories you might like.
The two weeks of AP testing just recently rolled around starting May 7 and ending May 18. Along with testing stress and tears, many memes followed suit.
Some worked extremely hard in hopes of getting a five, while others strolled in at 7:30 a.m. or 11:30 a.m. and accepted their inevitable defeat. I won't reveal which one of the two personas above I entered the test with, but I will say I am not expecting an AP credit will be sent to my future university. It's fine though. I'm fine. Everything is just fine. Many left the test mind- boggled and lost as to how everything they learned in the last year was even included on the test they just took. The defeated and distraught had two choices of how to spend their remaining afternoon.
Take a long shower, cry and listen to sad music because their hard work may have been for absolutely nothing.

Use your own humility as artistic inspiration on Twitter and create funny memes and tweets.
If you did not engage in one of these two activities, I am not sure what you did. But, I hope it helped you heal the large cut in your heart that thick free response packet left you with.
AP Biology: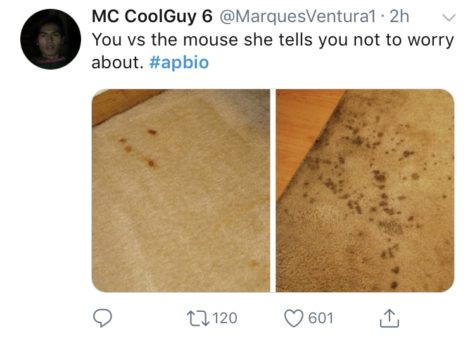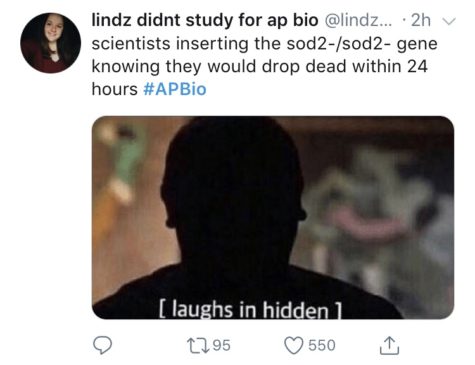 AP Literature: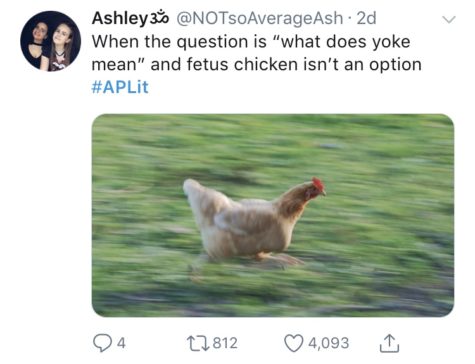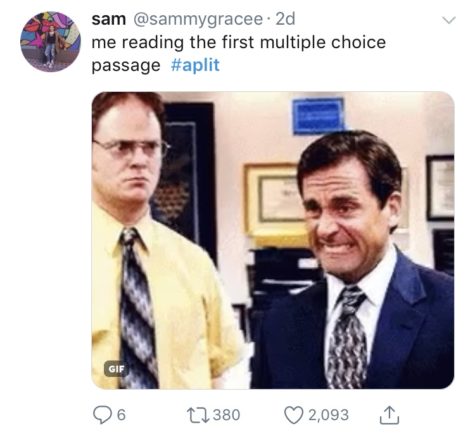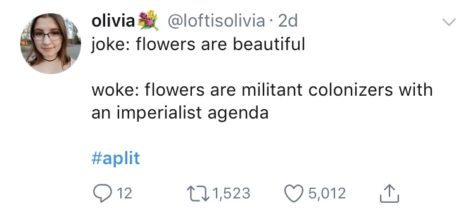 AP Physics 1:


AP Calculus: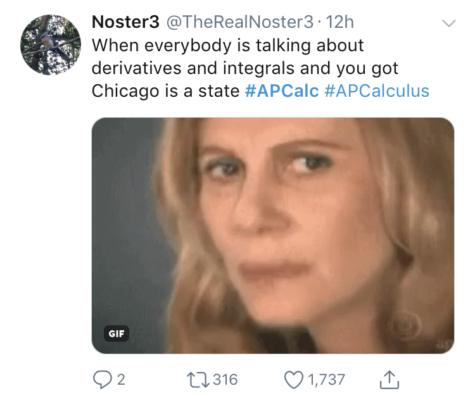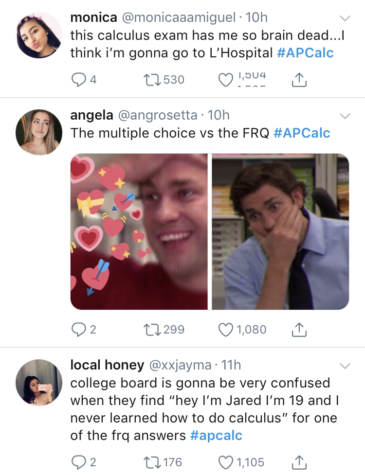 AP Environmental Science: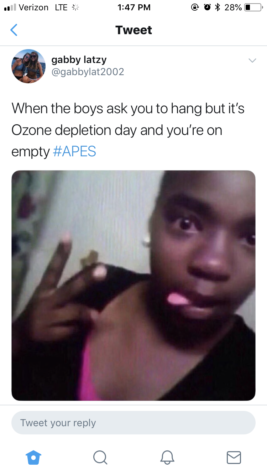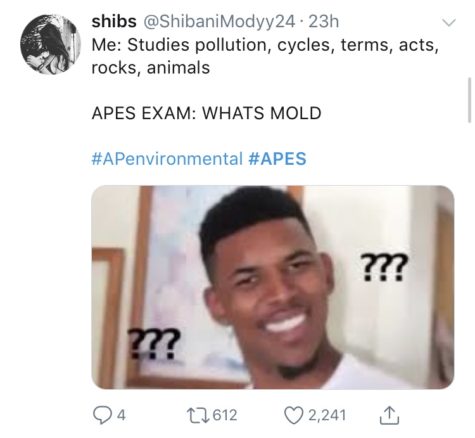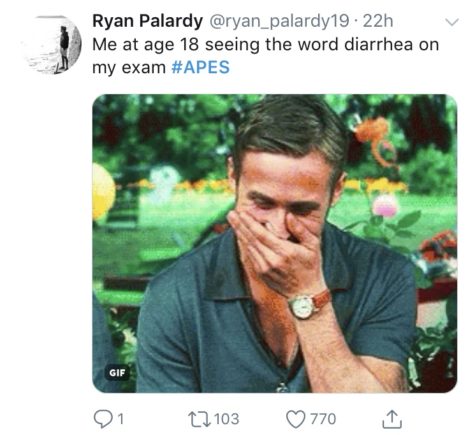 AP Chemistry: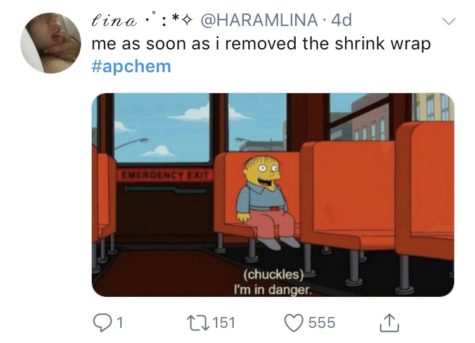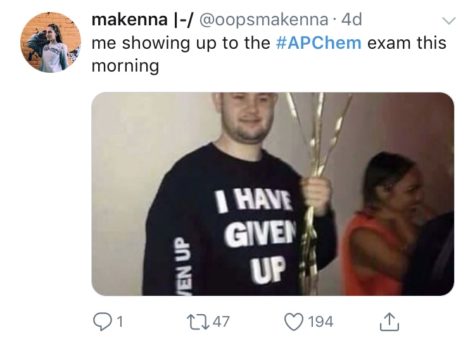 Author
Ellie Lamberty, Meet the Varsity, News Editor
When not wasting all of her time in Kroeze's room, Ellie Lamberty enjoys thriving in JV Tennis, recreational soccer and procrastinating anything important to her future. Lamberty serves as News Editor, Peer tutor and Meet the Varsity alongside Emily Whitney. The pair can consistently be seen roaming the halls bothering Jared Jansen and talking to...