Opt out or get out
How to opt out of Facebook data sharing
Hang on for a minute...we're trying to find some more stories you might like.
     Over the past few months, Facebook's data sharing system has been a hot topic in the social media world. While some people have chosen to delete their accounts and unplug from Facebook entirely, others are looking for a more painless solution.
     Many people know of the controversy surrounding Facebook's questionable privacy policies. According to Zephoria Marketing, Facebook is close to reaching two and a half billion active users. The site has revolutionized the way people communicate online. When users sign up on Facebook, they agree to let Facebook use their personal information including app activity, family/relationships and pictures/posts, among other things. Some believe this is an invasion of privacy, while others assert that Facebook describes the conditions of their data-sharing policy before a user signs up, and that it is the user's fault if their data is accessible to unfriendly websites.
     With this long debate over Facebook's intentions and intrusions on people's privacy, some users just want to keep their information safe. While a simple way to keep one's data private would be to deactivate their account, there is a more convenient solution. Here is how to opt out of Facebook's data sharing policies to keep your information to yourself.
     Step 1: First, go to Settings in the top right-hand corner of the Facebook page. Click on the triangle and select Settings.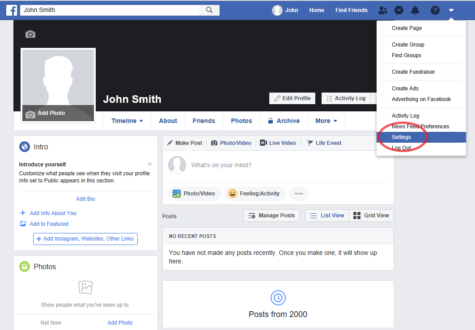 Step 2: Once you reach the Settings page, choose "Apps and Websites" in the column along the left side of the screen.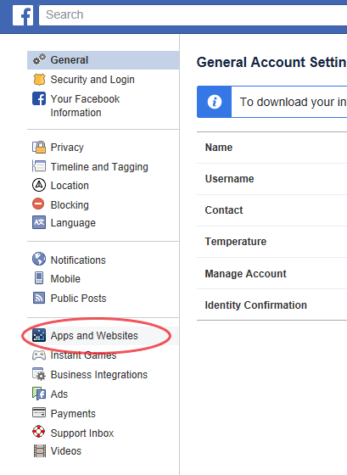 Step 3: Scroll down the page and press the "Edit" button underneath "Apps, Websites, and Games". There, you can choose to "Turn Off" data sharing with third parties to keep your information secure.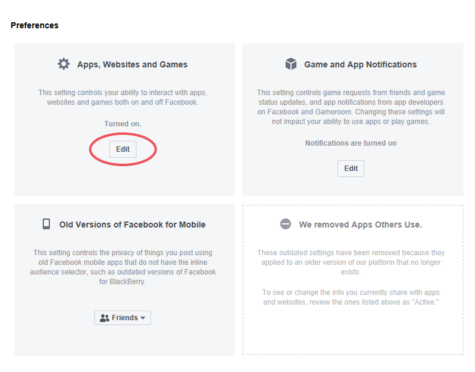 Step 3.5: If you would like to limit your data from some (but not all) of the apps and websites you visit, scroll back up and review the apps labeled to have access to your info. If any look unfamiliar, you can block them singularly using the "View and Edit" text below each app.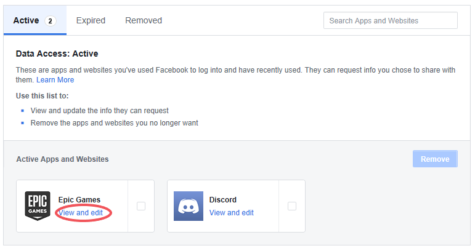 Bonus Step: If these options don't feel right for you, you can always deactivate your account and presumably delete your data by going to Settings, selecting "Your Facebook Information" on the left, clicking the "View" text to the right of "Delete Your Account and Information" and pushing the "Delete Account" button in the bottom right. (Warning: unless you save your data beforehand, this method will delete the majority of the information you have saved to Facebook. This includes the accounts you have linked to Facebook through third parties.)

     The most important part is to remember to stay safe online. Do not give your personal information to suspicious sites or people, and stay on the lookout for scams. Social media is a fun way to stay connected, but it can hide more sinister schemes. The methods above may not protect all of your information entirely, but they can keep you in control of the data you publish to the web.
Author
Sophia Boyt, Staff Writer
Sophia Boyt is a sophomore and a newer introduction to the Statesman. She enjoys writing and participates in LHS's volleyball team and debate club. In her free time, Sophia is a professional procrastinator and often stays up late listening to dubstep remixes of her favorite childhood theme songs.