Ryan retires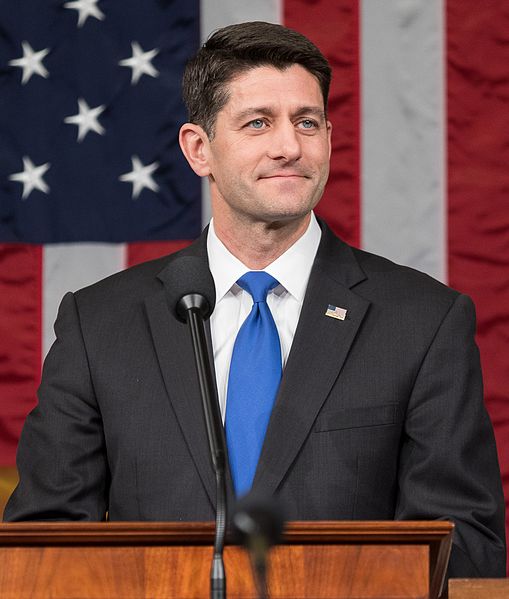 Hang on for a minute...we're trying to find some more stories you might like.
On Wednesday, April 11, the Speaker of the House, Paul Ryan, announced his plans to retire at the end of his term. This comes as a surprise to many, as Ryan has been an active and leading member of Congress for nearly two decades.
Many Republicans feel that they are losing a great asset to the Washington scene, as Ryan has been heavily involved. The Wisconsin native has been serving as a representative for his home state since 1999, eventually negotiating the Bipartisan Budget Act of 2013 alongside others. Again in 2012, Ryan made headlines when he ran alongside nominee Mitt Romney for Vice President and President respectively.
Ryan, who has had his fair share of politics and public service, has decided to hand the job off to someone with a fresh set of eyes.
"I pledged to serve the people of Wisconsin, the First District, honorably," said Ryan. "And in order to serve the people of my district honorably, I have to serve them honestly. And for me to ask them to vote to re-elect me, knowing that I wasn't going to stay is not being honest. I simply cannot do that. So that's why I'm announcing this today.
Ryan leaves his position with great remorse, but cites the need to spend time with loved ones as the main motive for retiring.
"We've accomplished so much since then," said Ryan. "Probably the two biggest achievements for me are, first: the major reform of our tax code for the first time in 36 years, which has already been a huge success for this country. And that's something I've been working on my entire adult life."
This announcement opens up a possibility for a new face in Washington, as Ryan has held the speaker of the house position since 2015. Many Americans will be anticipating the arrival of a new placeholder for the position of Speaker of the House.
Author
Lauren Teller, Instagrammer, Staff Writer
Lauren Teller is a sophomore and first-year staff writer for the Statesman. When she is not writing in the J-lab, Lauren enjoys being a part of the LHS marching band (aka cult), golf team and SALSA. She is also in charge of the Statesman's Instagram, which you should definitely go follow (@lhsstatesman). In her limited...