Summer wrap-up: major music moments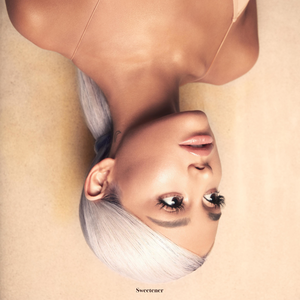 Hang on for a minute...we're trying to find some more stories you might like.
Despite the incessant heat and massive swell in bug population, this summer brought golden tans and golden tunes to enjoy regardless of the season.
In 2018, LHS students have a wealth of summer releases to appreciate from Beach House and Shawn Mendes at the beginning of the summer to Ariana Grande and Mitski to cap it off. Refreshing options are out there for those who prefer blaring pop ballads or others who enjoy stripped-down alternative anthems. As a teenager who can equally enjoy the various genres out there, I have strong recommendations for all kinds of music listeners at LHS.
Pop: Three big stars shine bright
None so casually captures the power of pop music as Ariana Grande, the young actress-turned-pop-sensation. Her hip qualities are channeled into a swift 47 minutes of both diva style and personal struggles, especially dealing with the Manchester bombing at her concert in 2017, on her latest, "Sweetener".
Shawn Mendes' third and, perhaps, most mature accomplishment comes on his self-titled album, "Shawn Mendes". At times electric and lively, others slick and sultry, Mendes portrays himself well as a skillful vocalist. LHS students are not immune to the pop culture heartthrob's influence.
LHS sophomore Sophia Boyd has proclaimed being Mendes' biggest fan ever since she learned of the singer. Thus, she was thrilled to hear about his newest installment.
"Shawn's new album is so dynamic—it's insane," said Boyd. "I'm in love with the outcome of his bold choice."
My final pop selection is the Carters, Beyoncé and Jay-Z, who took centerstage in June with their joint album, "Everything is Love." Fluent in the ways of the music industry after having been chart toppers for decades each, the couple weaves their marriage redemption story with a smart mix of tracks that blend the trendy with classic styles.
Soundtrack: Prequel Predilection
"Mamma Mia! Here We Go Again", the unexpected part-prequel, part-sequel of the Broadway musical-turned-movie, not only lived up to expectations, but exceeded them. Prequels have a tendency to burden a franchise (*cough cough* Star Wars); however, the story writers were able to conjure the same adventurous spirit in this edition with even more ABBA songs. One cannot go wrong with a good ABBA cover fictionally sung on an island of the Greek mainland.
Rock: Softly packing a punch
Varsity, the indie rock band formed in Chicago, released their second album, "Parallel Person", right as summer started to roll around. Despite their lacksidaisical approach to music, the group can no doubt be classified under the rock genre. With rough edges and contrasting warm notes, Varsity hones in on what they are good at through this next step. "Alone In My Principles" is a standout on the album as the closer, taking a journey through its eight minute runtime.
Alternative: God Save the Queens
Over the course of the summer, alternative genre geeks like myself were graced with the discography of some of the current wavemakers.
Beach House is the mastermind duo behind a multitude of tracks that ease the mind at midnight.  With Victoria Legrand as vocalist and Alex Scally as guitarist, they mesmerize with a sound that can only be described as the crashing of waves on the shore through cabin windows. "7", their newest album, contains no shortage of songs to go driving around at night to.
Florence Welch of Florence + The Machine can conjure up anything, even a storm as seen at her Spotify event following the June 29 release of "High As Hope". Despite it being the band's fourth album, "High As Hope" is Welch's first sober and upbeat album. Melena Ryzik reported for NYT, "Even for an artist who makes anthems out of the confessional… 'High As Hope' represents a new openness, and a new confidence, for Ms. Welch."
LHS students, as South Dakotans, may appreciate the title of alternative rocker Mitski's new album: "Be The Cowboy". Considered the "most advanced American songwriter" by Iggy Pop, Mitski is going places. On her fifth studio album, the 27 year-old artist takes control of the tempo, the emotions and the guitar. Mitski's attention to detail has earned her the internet-appointed position as resident loneliness goddess.
As pumpkin spice latte season rolls in, I suggest taking a listen to some of the jams that may have been possibly been missed in the chaos of summer vacation.
Correction: 9/20/18
Author's name was added to the story. Silly Tim.
Author
Timothy Stolp, Entertainment Editor
Timothy Stolp is a second-year Statesman staff member, serving as the Entertainment Editor. In his free time, Timothy works and participates in theater and various clubs at Lincoln High School. His biggest aspiration in life is to go to college and become a successful journalist or author. Otherwise, he feels he might rough it out...