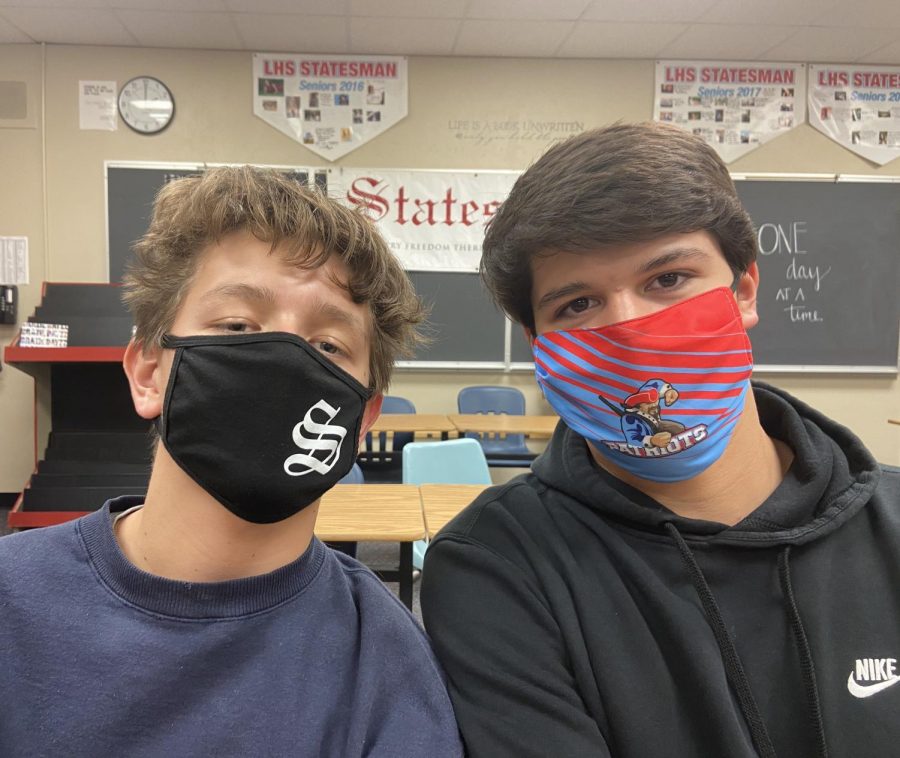 Lydia Sarbacker
No one likes breaking out and there is a new pressing matter that is causing acne in our lives. 
These days masks play a big role in our day to day lives, keeping us safe but also hurting us in the process. Some are struggling with a new and very discouraging issue due to the prevalent use of face masks nowadays called maskne. Everyone suffers from acne but maskne, known as "Acne Mechanica" can be an issue for anyone. Acne Mechanica is a skin condition caused by the use of masks for a long period of time. Irritation of the skin due to the rubbing, warmth and dampness that can ultimately lead to skin flare-ups. Bacteria from your mouth and nose can also settle into most masks creating more skin issues as well as the clogging of pores that ensures a breakout or two. Although this has become a problem in our society, there are some ways to help prevent and try to get rid of maskne. 
In order to steer clear of mask acne, one of the easiest and best ways to prevent breakouts is by simply washing your face. This step can take minimal time and is highly effective. A good product for washing your face is the Cetaphil Daily Facial Cleanser. This product prevents oils and other irritants from being trapped under the surface of your skin while being very gentle as to not irritate the skin. Use this product in the shower or before bed in order to cleanse and wash the day off your face. .
After the use of face wash, another very important step is acne cream, which is used to kill bacteria that leads to breakouts. Acne cream is one of my favorite products as it is one of the most effortless and least painstaking of all steps in my skincare routine. One of the very best acne creams is Differin Gel that is found at drug stores like Walmart or Lewis. This product is more of a splurge but is so worth the price, lasting for a long time and working wonders on your skin. Apply before you go to bed, using a pea-sized amount over your face in order to avert future pimples as well as weaken breakouts you already have. Another more intense acne cream is Clearasil Stubborn Acne Control 5 in 1 Spot Treatment Cream, but make sure to use this product carefully as it can bleach clothing. Both of those products are highly effective in getting rid of acne but can dry out skin, so is not to be overused. 
Finally, you should always be using a moisturizer or face lotion in order to keep your skin smooth and fresh. Having a good moisturizer will help to create a barrier for your skin that will better prevent inflammation from your mask. My recommendation for moisturizer is the Cerave PM Facial Moisturizing Lotion. This gentle lotion helps to hydrate the skin and will not cause irritation due to the safe ingredients.  
Everyone has a different skin type, from sensitive to dry, the range is great but these products as a whole seem to work well on a combination of skin types. I am no doctor but these products are a few I use on a daily basis and are very satisfied with the results.
No one wants acne, especially due to wearing a silly mask. Following these simple steps and using recommended products or similar ones can greatly lessen your chances of getting maskne. Of course, continue to wash your mask and treat your skin with love and hopefully, we can look to a future with no pesky maskne.