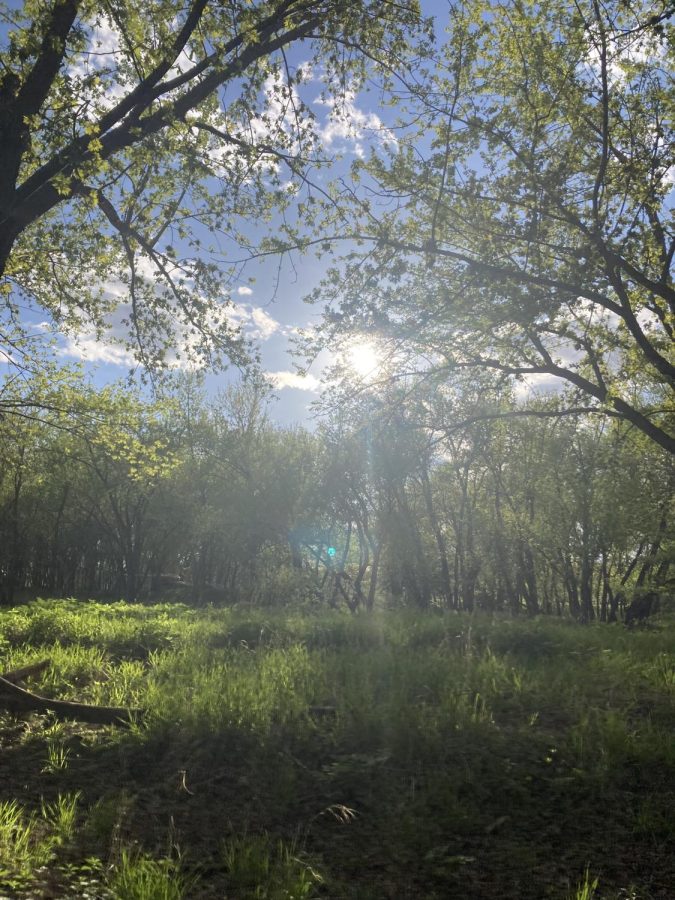 Veronica Iseminger
Up until this point in my life, my mind has been set on this idea that after high school I needed to move away from here as soon as possible and never look back. For a long time, I held this fear that I had nothing left to hold onto or gain from this city. My brain was stuck with this belief that I was somehow defined by my upbringing and the only solution viable seemed to be leaving. Running as far away as I could and forgetting every hard experience I went through felt like a dream that I'd do anything to achieve. But what I realized was that all of this time, I had been wanting to leave for the wrong reasons. 
Rather than trying to escape the obstacles that were negatively impacting my life, I decided to embrace the light that was around me all along. Looking back I've been able to see the uniqueness of Sioux Falls and what it has to offer for my future. I'm furthering my education by continuing my studies at Augustana University this fall. This is somewhere I never thought I would go considering I searched for schools all across the country. The perception that I would ever go to the same college or university as my father and grandfather once did seemed unattainable with the attributes I held. I applied on a whim, last minute, in an effort to see what would happen. When Augustana University offered me a scholarship I couldn't refuse, I began to wonder if staying was such a bad idea in the first place. Seeing myself following in my dads' footsteps by going to Augie has allowed me to feel connected to him again in a way I didn't originally expect. 
I also couldn't let myself discount these last few years within themselves. I met my boyfriend of two years, strengthened my friendships within my inner circle, started to connect more with my little sister and ultimately started reaching within myself to work on my mentality. All of which I'm hoping to further blossom while staying here. 
Though my plans have changed, I've grown to love the city I once hated by choosing to live for myself and to not run from my problems anymore, but to face them head-on.