Patrick and Feeding South Dakota extend Backpack Program into summer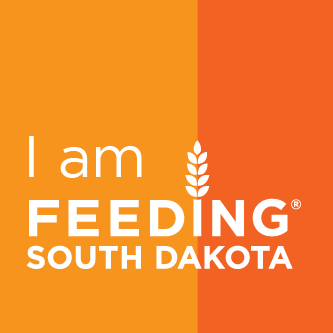 Hang on for a minute...we're trying to find some more stories you might like.
Each and every school year, Feeding South Dakota runs a program within the Sioux Falls School District where students who are underprivileged or do not get the proper nutrition over the weekends can receive a backpack full of food to sustain them a couple of days until they can be back in school. During the summer, this program goes away, leaving many students without means to get sufficient meals. LHS senior Katie Patrick saw the problem that is presented by this, and took it upon herself to make a change in the community.
Patrick was awarded a $50,000 grant to implement a pilot program of extending the Backpack Program into the summer for the students in the SFSD who may not get food once school is over and meals are not provided for them. She has worked closely with the Sioux Falls Area Community Foundation and Feeding South Dakota to make a vision she had of Sioux Falls reality.
"When I started, I was on the Sioux Falls Area Community Foundation Youth Advisory Council, and that's where we distributed $8,000 to places that were needed in the community," said Patrick. "Then I wrote an essay to St. Olaf that was addressing a need in the community, and I realized the SFACF had a $50,000 grant that they wanted to use for a summer program for kids. It was very specific and I had just written an essay about why I think we should extend the Backpack Program into the summer and done quite a bit of research on it, so I called the CEO of Feeding South Dakota and met with both the CEO and Coordinating Director of the summer Backpack Program, and we put together a proposal that we then went to SFACF. It was my idea teamed up with Feeding South Dakota's backpacks, and we proposed the idea with allocation of funds meets community need. There are over 3,000 students that we can actually target with this program, and with that we received this competitive grant and it will be used this summer for the pilot program."
This summer, Patrick will be driving a bus to seven spots of need in the Sioux Falls area, such as the Boys and Girls Club, the Embe, the Food Pantry in Harrisburg and four others. Along with the help of her mom, she will be committed to bringing anywhere from 50 to 100 backpacks to each of the seven locations every week.
"They have shelf-stable backpacks and they are all made and packed by volunteers, so that is something anyone can do," said Patrick. "I will take those backpacks to seven underprivileged communities in Sioux Falls. At those spots, I will be distributing the backpacks, and they are to kids that don't get food at home, or just anybody that needs a backpack can come and get one and expect the truck to be there every Friday of the summer starting the first Friday of June and going until the end of August. The route is a set route where it's going to hit the same seven spots every Friday at the exact same times just so that it's sure and stable and constant for those kids."
Because Patrick is so nutrition-conscious, she spoke with Feeding South Dakota about the nutritional value of the backpacks to ensure that kids will be getting protein-packed meals with fruits, vegetables, grains and other hearty, healthy foods to sustain the kids' bodies longer since the backpack is supposed to last for three days. Patrick encourages everyone to spread the word about the program so that it can grow and become something that is vital to the Sioux Falls area in future summers.
"One thing that I learned a lot through this experience is that we feed over 30,000 kids in the SFSD, and most of those kids are elementary, 25 percent are middle school and then numbers when it gets to high school severely drop," said Patrick. "I think that a lot of high school students are worried about maybe their status if they are walking around with a backpack, and just don't worry. It's not even for necessarily people who are underprivileged, it's for anyone who needs or wants to take advantage of a food program. That's really important to know because some people think it's like taking a loan or a handout, but it's really nothing to be embarrassed about and nothing to be worried about, it's just a really safe place for people to go and everything is confidential."