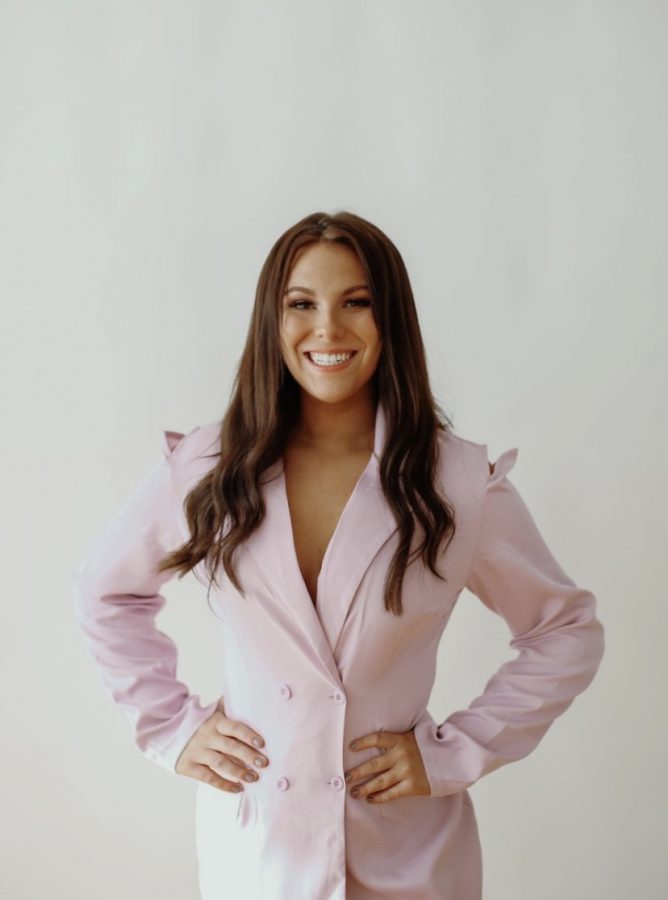 Abbie DeKramer is a Senior and second year staff writer for the
Statesman;
she enjoys writing opinion pieces and news articles.
Aside from writing for
Statesman,
DeKramer is President of SD DECA, a varsity debater, participates in SALSA and is a member of Young Progressives Club . DeKramer also enjoys hugging trees, spending time with her family, lighting fireworks, playing with her three dogs and running through fields with her best friends.
Abbie DeKramer, News Editor
Oct 04, 2020

Trump and first lady test positive for COVID-19 after top aide tests positive

(Story)

May 14, 2020

Luca Guadagnino confirms 'Call Me by Your Name' will have a sequel

(Story)

Feb 11, 2020

The dangers of nail polish

(Story)

Jan 30, 2020

Putin's hidden agenda

(Story)

Jan 23, 2020

Reinventing urban development

(Story)

Dec 18, 2019
Nov 28, 2019

Flesh-eating bacteria is on the rise in 2019

(Story/Media)

Oct 18, 2019

The danger of chapsticks

(Story/Media)

Oct 11, 2019

Murphy Mentors to the rescue

(Story/Media)

Apr 30, 2019

Guilty until proven innocent

(Story)