What came first, the music or the misery?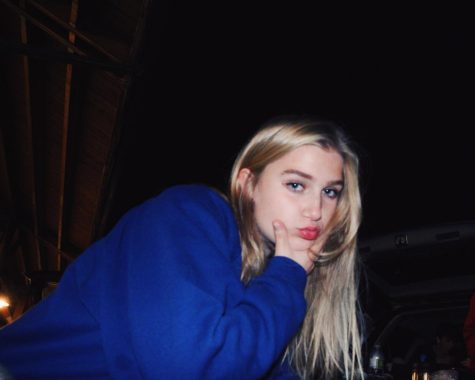 More stories from Mara Fendrich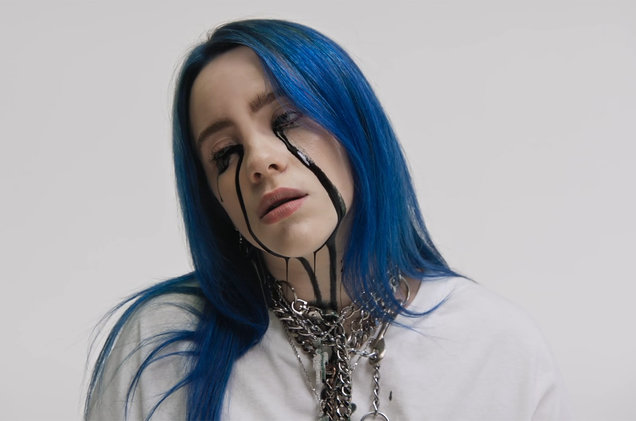 Billie Eilish, the 17-year-old princess of misery pop, has shown just what fame can do to a teenager's mental health.
In October of 2018, Eilish completed the same interview as she did one year prior, and her dive into darkness was put out on full display. The interview from 2017 showed a more lighthearted version of herself, where she wore bright clothes and was blown away by her 257,000 Instagram followers. Six million followers and a year later, Eilish revealed she envied her younger self for her optimism and lack of superstar status. She also lamented on feeling like a burden, how numerous moments in her life were ruined that year because of her depression.
"I really hate myself," said Eilish. "You can feel so sad, and miserable, and like you're nothing and like you're invisible for no reason at all, which is almost worse than having a reason."
2018 launched Eilish from a young indie singer to one of the most famous artists in the industry with the weight of the world on her shoulders. Last week, she released the music video for her single "bury a friend"; the video contained shots of Eilish being manhandled and having a multitude of needles plunged into her back. Multiple other music videos for her recent songs featured disturbing and depressing imagery, such as tarantulas crawling out of her mouth and over her face, or crying an endless amount of black tears.
Part of the reason for Eilish's walk on the dark side was the death of her friend, famous rapper XXXTentacion, who was murdered in June. XXXTentacion was also known for his songs on suicidal tendencies and heartbreak, which created a cult following similar to Eilish. Less than a year prior, another mental illness-focused SoundCloud rapper, Lil Peep passed away. The death was from an overdose on the same drugs he claimed to use as a distraction from his poor mental state.
Considering the trendiness of suicide and depression among teenagers in our modern culture, the question then becomes: Do we listen to pop music because of sadness or if we're sad because we listen to pop music? Artists like Eilish undeniably struggle with mental health, but at times, these artists' portrayals of misery border on romanticization.
Musical artists' dedicated following mainly consists of those in high school or younger. These adolescents give millions of views and dollars to artists when they produce songs with darker emotions, which leads those outside of the demographic to question who's to blame for the echochamber of gloom. Either way, it's clear to see that the production and consumption of media on emotional instability is a vicious cycle that negatively affects both parties.
Leave a Comment
Author
Mara Fendrich, Staff Writer
Mara Fendrich is a senior and third-year staff member of the Statesman. During the school day, she can be found waving vigorously at everyone she knows...