The fight for state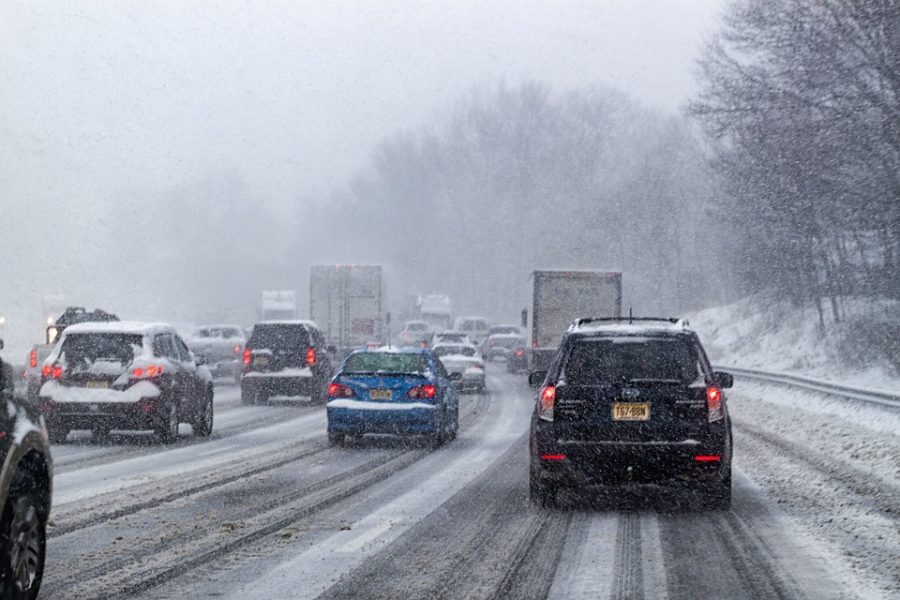 Last Tuesday, March 12, LHS students woke up to news of impending snow and winter weather warnings heading for the west side of the state. With the Class AA Boys Basketball State Championship set to start two days later, the trip out to Rapid City became much more problematic.
With wind, snow and blistering cold weather pounding South Dakota this winter, it was no surprise that there would be no stopping for quite some time. On March 13 and 14, the Black Hills region saw 16 inches of snow as well as wind gusts that reached up to 60 and 70 mph. As a result there was less than a quarter mile visibility reported across the area as well as drifts that reached several feet deep, even in parts that only received a few inches of snow.
All of this amounted to the closing of Interstate 90 from the Wyoming border all the way to Chamberlain. Additionally, there was no travel advised for all of Pennington County, which includes Rapid City and its surrounding area. Sophomore Nash Stenberg was a student that was set to travel out to see the State tournament, but was forced to change his plans in response to the weather.
"We were supposed to leave on Wednesday, and we heard it was going to be really bad so we were forced to leave on Tuesday," said Stenberg. "I think the biggest thing it did was just add a lot more homework."
Senior Morgan Pederson was another student planning on going out to see the games for the weekend. She caught the news later than others but thankfully received it just in time to still make it out.
"I got up Wednesday morning for school and everyone had changed their plans, so I just decided to leave then," said Pederson. "So I left Wednesday morning and I made it to Wall, and 10 minutes later they closed the interstate behind me."
Thankfully the weather blew out after Thurs. and the students were able to enjoy the rest of the weekend while seeing the games. Even though the Varsity Boys Basketball team placed sixth after losing to RHS 49-67, the girls were able to come in second place behind BVHS for the championship. Despite the stormy weather, LHS students were able to make it a weekend to remember.
"We got to hang out with a lot of friends and met a lot of people from different schools across the state that we otherwise wouldn't have been able to meet," said Stenberg. "It was a lot of fun, and we just had a good time."
Author
Caleb Miller, Staff Writer
Caleb is a freshman and first-year staff writer. When he's not working on his next documentary or playing 19th-century hymns on the piano, you can find...