New Greeno statue strikes Sioux Falls bike trails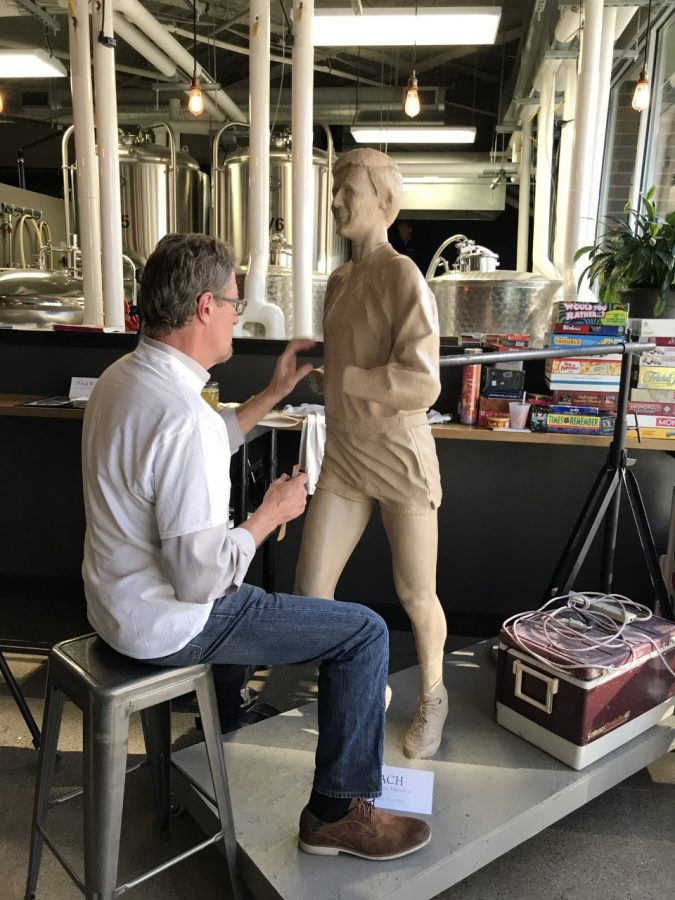 Last Tuesday, the Sioux Falls City Council approved a location site for the Rich Greeno Memorial Statue.
The life size bronze statue is to be placed between Tuthill and Paisley Park on the North side of the footbridge. It will stand at 5'8" on top of a pedestal.
Bringing a statue to life is no small undertaking. The process began with a group known as "The Friends of Rich Greeno," raising over $175,000 to fund the project. During this, sculptor Darwin Wolf began the actual creation process.
Along with the main statue, Wolf and his team are producing several miniature bronze casts that will be gifted to donors that contributed large amounts to the project. The idea for a statue came along when a group of former students and athletes decided to memorialized Coach Greeno in some way.
"The project was developed to pay tribute to a humble man who dedicated his life to better his community," said Mark Steinborn, a member of the Rich Greeno Memorial Committee.
The intentions of this sculpture are not only to memorialize an iconic figure in South Dakota's XC and track and field community, but to inspire healthy lifestyles for all members of the community.
"Coach Greeno promoted health and fitness for all ages and abilities," said Steinborn. "The statue serves as a reminder to all who knew him and as a stimulus for the others to maintain a healthy lifestyle."
The bronze figure is predicted to be completed and placed in the summer of 2020. Coach Greeno had a positive influence on the community and the statue will memorialize that.
"We learned [through Coach Greeno] that everyone is a vital member of a team; whether that's on the track, with your family, in your community, or at your workplace," said Steinborn. "You can make a difference and you can lift each other up."
Author
Anna Langseth, Staff Writer
Anna Langseth is a senior at Lincoln and a first-year staff writer for the Statesman. She is involved in Soccer, Track and Field and Captain's Council....