Rho Kappa National Social Studies Honor Society chapter coming to LHS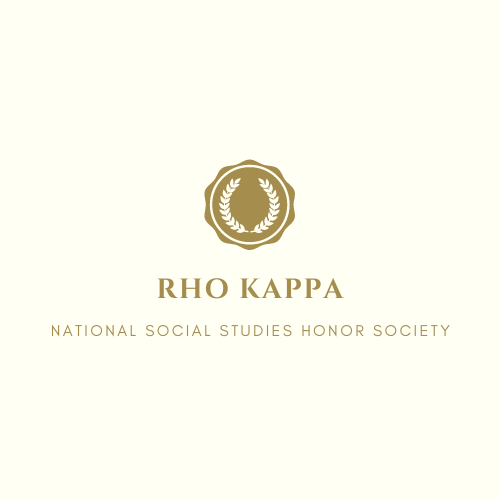 LHS is home to a plethora of clubs and subject-specific Honor Societies, such as ones for math and English, among others. But one curiously missing field from this array of Honor Societies is social studies. 
The Social Studies department has applied to start a Rho Kappa chapter at LHS and is waiting to be accepted. Currently, this organization, which seeks to promote and recognize excellence in social studies, is nonexistent across S.D.
"Department after department at LHS has taken the opportunity to recognize their outstanding students, and we also wanted to recognize the students who have a passion for history and social studies," said government teacher and department head Kim Maass. "Rho Kappa is a national high school Honor Society that does just that."
Maass hopes that other schools in the area will follow LHS's lead and start their own chapters. This may just happen, as WHS and RHS have already begun to express interest as well. While a multitude of Honor Societies already exist across the state's schools, Rho Kappa is unique in that it would involve spreading awareness of civic engagement opportunities that students can participate in, such as the Boe Forum at Augustana University. 
"I think young people have a passion to be involved in their community, but sometimes it's difficult to know when those opportunities are available," said Maass. "Hopefully, Rho Kappa will be an opportunity for us to pass along that information and make those opportunities available."
Because Rho Kappa's LHS debut is still in its developmental stages, a meeting time has not yet been determined. However, the department has established that world geography teacher Regan Meyer will be the advisor. Once accepted into the National Society, the Social Studies department plans on contacting LHS students to gauge their interest in participating in the society. Maass hopes that students excited about history and social studies decide to join, as she believes that such enthusiasm is imperative in academics.
"You have to take three credits, but some students here take five and a half credits [of social studies]. They really take our social studies classes, and we wanted to say 'Bravo to you!'" said Maass.