Why you should care about the Helpline Center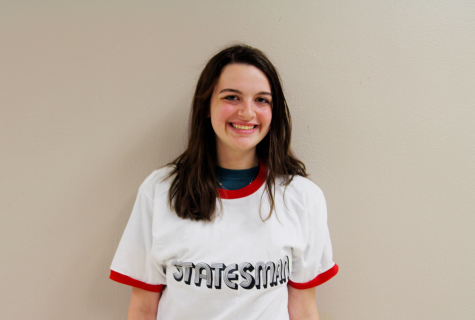 More stories from Molly Wetsch
Every year, LHS students are given a presentation from the Helpline Center and their Text4Hope program. The presentation never seems to be taken seriously and is sometimes mocked around the school. However, the Helpline has actually proved itself as a valuable resource for the community, saving lives and offering assistance to thousands of people across South Dakota. 
Students need to become aware of what the Helpline does and why it is important and critical that they become aware of the issues that are facing our community. The Helpline Center is perhaps one of the most promising opportunities for both students and adult members of the community to get involved, to educate themselves about subjects that they are passionate about and most importantly to help people around them that may be struggling.
    211 and Text4Hope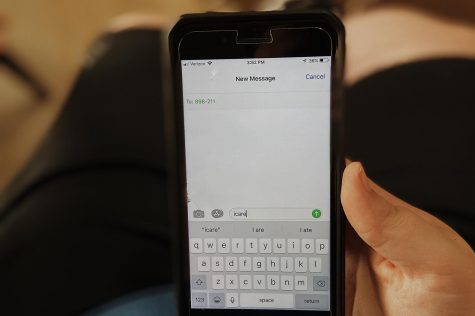 According to the American Foundation for Suicide Prevention, last year in the U.S. 7.4% of students in high school reported that they had made a suicide attempt. That means that if there are 30 people in a classroom at LHS, it is likely that at least 2 teens in the room would have attempted suicide. The Helpline Center aims to reach out to those at risk of suicide or self-harm with their 211 and Text4Hope programs.
211 and Text4Hope are the most prominent aspects of the organization. Essentially, they are hotlines that one can contact if help is needed or if there is a concern about a peer or oneself. The Helpline Center employs round-the-clock, trained staff to answer phone calls and text messages from 20 counties in South Dakota, which encompass over 70% of the state's population. Calls can range in subject from mental health issues to financial advice, or even a need to renew a driver's license. The Helpline Center makes sure to offer support for any type of assistance needed. Although the primary focus of LHS presentations is usually suicide prevention, a variety of subjects or needs can be covered with just a simple phone call.
"The Helpline Center has trained crisis staff available 24/7,"  said Sheri Nelson, suicide prevention director for the Helpline Center. "We answer the National Suicide Prevention Lifeline (NSPL) for South Dakota: 1-800-273-8255.  Adolescents text for all reasons. You do not have to be suicidal to text in. People text in for loneliness and support, relationship issues, emotional support, academic struggles.  People also text in if they are concerned about someone else."
The reason the Helpline comes to LHS and other high schools in the region about suicide prevention is that teenagers can be especially vulnerable to suicidal thoughts or actions. South Dakota is the sixth in the nation for suicide rates, and when Helpline has a chance to reach out to the community, they try to do so. In 2018, Helpline responded to over 2,000 suicide-related calls, which can either be about a concern for one's own safety or for a family member or friend. 
LHS also participates in the Text4Hope program, which offers students a chance to speak about their problems in a non-confrontational setting without the potential anxiety that a phone call could create. The Text4Hope program has proved itself to be very beneficial, especially among teenagers, who now more than ever have had trouble reaching out to authority figures when they need assistance. 
"Teens have told us that they would prefer texting rather than calling.  We want to make it easy and safe for someone to reach out for help. We are available 24/7," said Nelson.
Forty-eight high schools across the state participate in the Text4Hope program, and according to the Helpline's annual report, most of the texts they receive are about suicide or self-harm related issues.
Volunteer Connections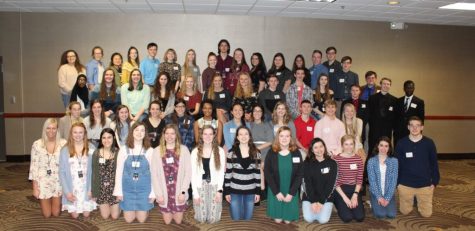 When students think of the Helpline Center, they often think of their call and text support system. This makes sense, as that is the major portion of the organization that is advertised in presentations to high schools. However, another branch of the Helpline Center that is extremely important is the volunteer opportunities that they offer to the community. The Helpline Center has a program called Volunteer Connections that connects people with volunteer programs in their regions. 
"The Helpline Center's Volunteer Connections program is the critical link between great community volunteers and the nonprofit agencies that need them," said Susie Ryks, volunteer coordinator at the Helpline Center. 
They have branches in the Sioux Empire, the Black Hills region and Brookings. Volunteer Connections has almost 500 volunteer partners in South Dakota, some of which include Feeding South Dakota, the Bishop Dudley House, Volunteers of America and Active Generations. In 2018, the organization connected partners with 105,000 volunteers. The Helpline Center also runs the SALSA program, which provides students with opportunities to volunteer with their peers. SALSA at LHS has almost 40 members and meets once a month. 
 "Volunteering provides a great opportunity for teen[s] to meet new friends, explore careers, gain leadership experience, earn hours for scholarship applications and make a difference in their community," said Ryks.
 The Helpline Center has become an incredibly important part of Sioux Falls and other communities around South Dakota. Without the organization, thousands would be left without mental health assistance or support. If you are interested in volunteering with Volunteer Connections or assisting the Helpline Center with their 211 and Text4Hope programs, visit helplinecenter.org for more information.
Author
Molly Wetsch, News Editor
Molly Wetsch is a junior at LHS. She is a first-year writer and News Editor for the Statesman. When not hanging out in Mrs. Kroeze's room and eating...