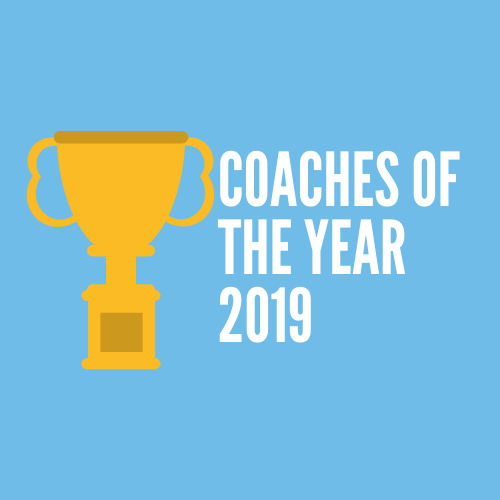 Made with Canva
Coach Fredenburg wins Coach of the Year
The LHS football team's season came to an unexpected end a few weeks ago, and while they may not have brought home the state championship, the subsequent awards have maintained the excellence demonstrated by an impressive 8-2 season. 
Coach Jared Fredenburg is the recipient of the South Dakota Coaches Association Region 5 Coach of the Year award. And while a lot of the football team's success can be contributed to the new seniors, Fredenburg successfully turned them around after an indelible 2-8 season. Along with the season record turnaround, his athletes speak very highly of his commitment to building their character.
"I think he is very deserving of coach of the year because he does a good job of making us good people, not just good players. He understands that football isn't everything and that having better character is very important," said Isaac Sarbacker, a varsity football player. "He is also very knowledgeable about football and each position."
Contrary to previous seasons, our LHS football team has been very dominant, often winning games by double digits. What has changed since then that contributed to this improvement? A very crucial and overlooked aspect that controls a teams success is coaching style. 
"Fredenburg treats us like people on the field. He is very receptive to our ideas and opinions in certain situations and really just talks to us," said Sarbacker.
Often times, players have just as good of an outlook on a situation as a coach, and for a coach to be open-minded and work with their athletes is a really good quality. It is likely that Fredenburg's coaching style has facilitated Lincoln's recent success in football, as seven of his players have also received 2019 Metro Athletic Conference All-Conference Football First-Team nominations.
"My favorite saying from [Fredenburg] is 'good talk'," said Sarbacker.
This demonstrates the value Fredenburg places on communication with his athletes. All of Fredenburg's attributes make him a very deserving recipient of the Coach of the Year award.
Leave a Comment
Coach Pooley wins Coach of the Year
Following another dominating season, and a state meet where the Pats left all of their competitors in the dust, winning both Boys and Girls State title, head cross country coach Eric Pooley received Coach of the Year from the United States Track and Field and Cross Country Coaches Association for the state of S.D.
"The best thing about [Pooley's] coaching is that he makes sure to listen to his athletes.," said Andrew Lauer, a varsity cross country runner. "He really personalizes the training to each athlete and listens to their concerns and needs."
Pooley's coaching style and winning tradition has earned him a lot of recognition over the years for LHS's cross country success, as he's boasting six Boys State titles, four Girls State titles and six combined State titles. And he did all of that while also making great contributions to LHS track and field state championship streak, which is now onto four years in a row of winning the combined state track and field title. 
Overall, his teams produce great results, but on top of that, a large number of his individual runners have gone on to compete at a division one level. Last year, Courtney Klatt, one of the female runners, went on to sign to Xavier University, and Jack Elliot, one of the male runners, signed to run at the United States Naval Academy. Most recently, Andrew Lauer signed his letter of intent to run at the University of North Carolina at Chapel Hill.
"Pooley is just really good with his athletes," said varsity runner Ryan Shroeder. "He's able to get the best out of them every day at both practice and races."
Nobody admires Coach Pooley more than his own athletes. They will all tell you the same thing: that there is nobody in the state that is better at producing top-tier long distance runners year after year, and that nobody is more deserving of being named coach of the year. 
"My favorite saying from Pooley is 'when you think that you're done, you've got one more,'" said Shroeder.
Based upon this past year's success, it doesn't seem as though Pooley is going to be slowing down any time soon, as we expect he's ready for at least one more state title run and another successful coaching year in 2020.
Leave a Comment