SFSD superintendent steps down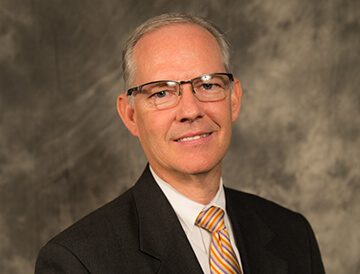 On Monday, Dec. 9, Dr. Brian Maher, current superintendent of the Sioux Falls School District (SFSD), announced that he will be resigning after the '19-20 school year.
With him during the announcement were school board president Cynthia Mickelson and school board member Todd Thoelke. The school board will discuss their plan for moving forward and share that plan at a later date.
Since his arrival in June of 2015, Maher has made many improvements to South Dakota's largest school district. Among his chief accomplishments was the push for a $190 million bond to pass. The bond was proposed by SFSD and voted on by residents of Sioux Falls. This bond allows for three new schools to be built by 2024 and renovations to others throughout SFSD. Not only was Maher part of passing the largest bond in the school district's history, but he has also been a part of other changes, including the controversy surrounding when the school year should begin.
Maher became superintendent shortly after voters decided to start school after Labor Day. After the required three years of this schedule, Maher went to the community to see which start time was better for the students. Surveys and a calendar committee were set up in order to hear the community's opinions. Not everyone agreed, but the majority of the community wanted to move the start time back to mid-August, so when it was finally time to make the calendar, he did exactly that.
One aspect of Maher's resignation that has caused confusion is that he will not be the superintendent when the new schools are opened. With these schools being part of the $190 million bond that was passed, it comes as a shock to some students and faculty that he will not be staying to see this project through. The opening for both Benjamin Reifel Middle School and Thomas Jefferson High School is slated for the fall of 2021, meaning Maher is leaving approximately one year before their completion.
"I think it's really interesting considering the fact that there are new schools being built," said LHS sophomore Ella VanVeldhuizen. "It's kind of odd that he is leaving now."
Before he leaves, Maher still has one big challenge to tackle: redrawing the school boundary lines. This is another matter that will affect everyone in SFSD. Because two new schools are being built, all of the lines will be redrawn in order to reflect that change. These boundary lines will decide which students go to each school when Thomas Jefferson High School and Benjamin Reifel Middle School open in 2021. 
This process will include a 30-person school boundary task force which was also announced on Monday along with community input meetings in an attempt to hear what residents of Sioux Falls think is best. Not only will they discuss the redistricting process, but also what will happen to students already in high school and the open enrollment process. This will be the first major redistricting process in the district in 25 years.
With everything that Maher has accomplished in his five years in SFSD and the new schools opening in less than two years, his resignation may come as a surprise to many. But, he is not leaving the district for "greener pastures," he simply thinks that it is the right time to move on.
"I believe Dr. Maher has done various things that have benefited our district," said LHS teacher Cindy Cummins. " I have always appreciated the interest he takes in his staff. Whenever I've dealt with him, whether it be in regard to a new principal being hired or in other types of meetings, I've seen him as fair, a strong communicator of his ideas, and a person who has always thought things through."
In a letter to SFSD staff, Maher said, "I will be leaving without a 'next' stop in mind. I am not retiring – just resigning. There is not an event or a destination that is causing my resignation. Simply [put]…I think it is the right time."
Author
Genna Sheriff, Editor-in-Chief
Genna Sheriff is a senior at LHS and one of four Co-Editors-in-Chief of the Statesman. Along with writing for the Statesman, she is involved in other activities...