The best Netflix originals to cope with your cabin fever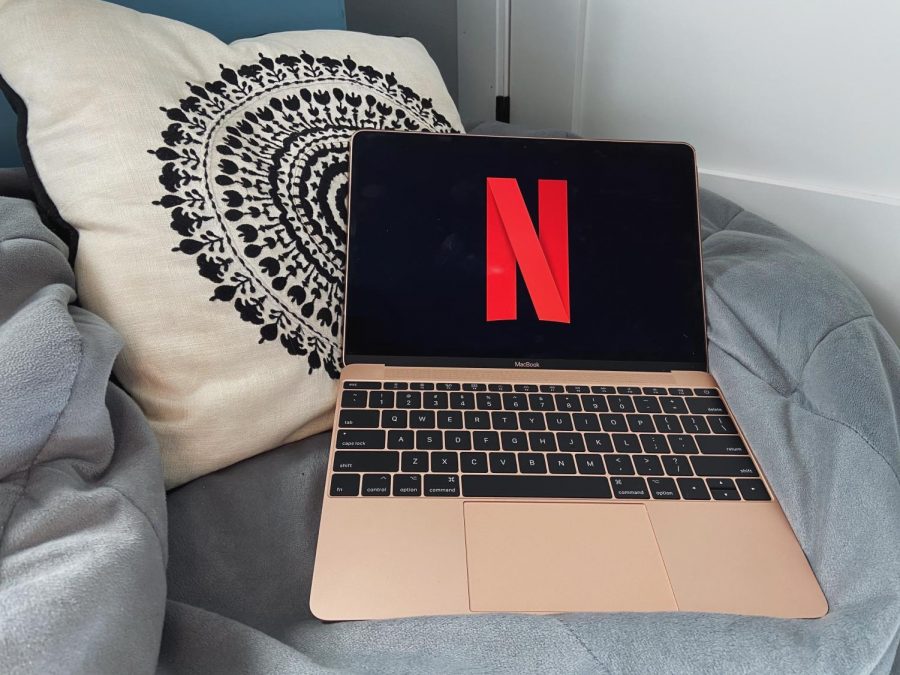 Coronavirus has swept the nation and caused affected countries to incorporate the idea of "social distancing"- staying at home and avoiding too much social contact and interaction. Some like to spend their days learning a new hobby or enjoying some much needed time with their families, but there is one thing that almost everyone has in common: Netflix. The streaming service has been the premier boredom-buster for people all across the world and in this time of global crisis, it has been a lifesaver for those who need something to fill their time. Here are the four best Netflix originals to watch while you're holed up in your house.
"The Final Table"
                "The Final Table" is a cooking competition in which some of the best chefs in the world compete for a prestigious award. These chefs hail from all across the globe and their culinary skills are heavily tested in this series. Each episode centers around a different country, and the chefs are challenged to master the country's national dish. They are judged by nine culinary legends from different countries. At the end, only one chef will be chosen to sit at the Final Table with the nine chefs. This cooking show is perfect if you need a distraction from all of the bad news that we are getting every day. If you are looking for a show with drama that will activate your tastebuds (and maybe get you cooking too!), then "The Final Table" is the show for you. 
2. "Ozark"
    "Ozark," while dark, is a show that can generally be enjoyed by all mature age groups. It focuses on a family that is forced to move to the Ozarks to help the father launder money for a drug boss. Some people like to watch shows that will make them feel better and distract them from the everyday news, especially now. "Ozark" is no such show. It is nitty-gritty and dives deep into the drug business and how it affects families across the country. While it may not necessarily be a family show, "Ozark" is a great show to watch with friends (at a safe social distance, of course). If you are looking for a show that will suck you in entirely, "Ozark" is the one for you. 
3. "Elite"
  For Spanish and English speakers alike, "Elite" has proven to be a worthy watch. Originally in Spanish, if you do not speak the language, the show is also offered in a dubbed or subtitled English version. Although at first glance it seems like a teenage drama, "Elite" provides commentary on the class divide in Western Europe while also giving the audience some romance and drama tidbits. The show centers around three lower-income students that are new to an elite private school in Spain, and how they learn to cope with the strange new culture that they have been thrust into. This show is long, at three seasons, so if you have time, "Elite" is the perfect quarantine show. The show's producers have also confirmed a season four, which will definitely be just as drama-filled and exciting as the previous.
4. "Love is Blind"
      If you enjoy reality TV like "The Bachelor," "Love is Blind" is the perfect show to fill your time. Ten men and ten women spend 10 days going on 'dates' with each other. The only catch? They'll never see each others' faces- they can only judge by personality whether or not they are a good match. By the end of the 10 days, each couple must decide if they would like to get married, in which case they would get to see each other for the first time. Although "Love is Blind" is not for everyone, if you are the type of person who needs something a little bit more lighthearted to get you through these difficult times, it is a relatively short, enjoyable watch that can be a great time-waster to distract you from the piles of online homework that you have.
Author
Molly Wetsch, Editor-in-Chief
Molly Wetsch is a senior at LHS. She is a second-year staff member and serves as one of five Editor-in-Chiefs for the Statesman. When not hanging out in...