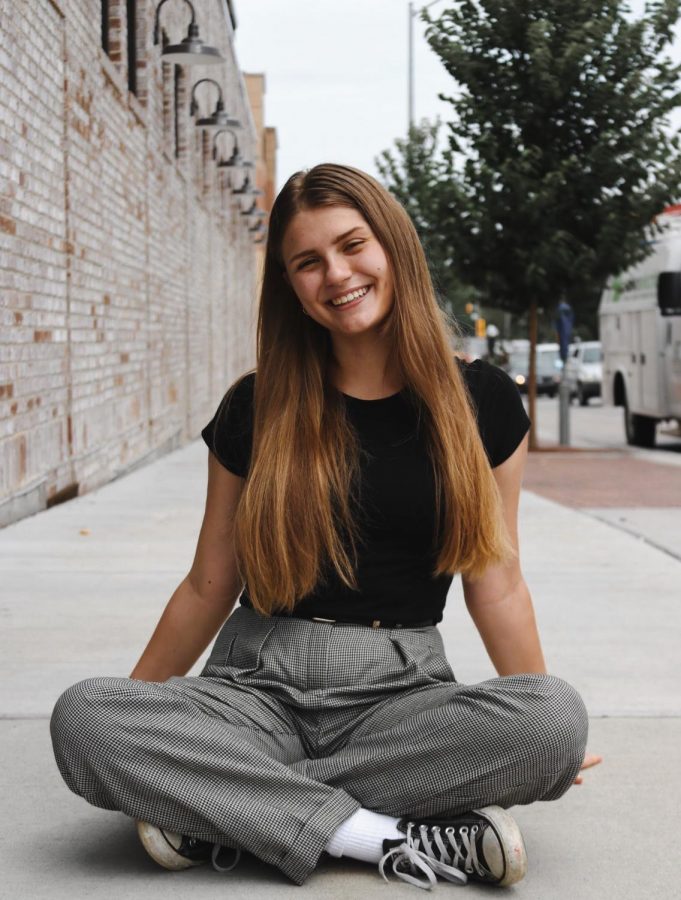 A new approach: How students take on senior portraits
September 28, 2020
As the ball starts to roll for this beginning school year, many seniors are posting their portraits on social media come each sunday. Between the abundance of artistic talent in Sioux Falls and the high cost of hiring a professional photographer, some seniors have instead turned to their peers to get their pictures taken.
Nora Vuong, a senior at WHS, is keen on being a low-pressure and low-cost photography option for her friends and classmates.
"Being a senior myself, I understand the struggle of affording senior portraits with professional photographers, so I make sure that my prices are as accessible as possible," said Vuong. "The biggest appeal to taking senior portraits is that my clients are the same age as me, so we tend to click really quick and it gives both of us a more comfortable experience."
Vuong is one of many Sioux Falls youth with a passion for the art and has been pursuing it for 10 years.
"My main interest in photography and videography came from YouTube," said Vuong. "I found it fascinating how others documented their lives through film and media, so I decided to pick up a camera and try it out myself."
Back in our LHS halls, senior Elizabeth Dumansky similarly developed her interest in photography by growing up with social media. Her journey was paved through trial and error until she accomplished a style true to herself.
"My experience in photography stretches over six years, from friends asking me to take their photos at the fair to having seven senior photo sessions in one month," said Dumansky. "When I was 11 years old, I would take photos on my iPhone 5 and edit them using the Instagram editing software."
One advantage locals have for senior portraits is the size of Sioux Falls, which is big enough to have significant and commonly used locations but small enough to find buried gems within the city. Even so, many seek a change of scenery. Vuong is up for the challenge.
"The plan [for one photoshoot] was to go downtown to capture a few pictures in the more "generic" places in Sioux Falls, but we got tired of the same old locations so we decided to drive out to Omaha and find new locations," said Vuong. "We ended up at a castle and took the most ethereal pictures. These pictures ended up being my favorite ones so far."
The high cost of many professional photographers puts pressure on for seniors to get the photos they want with time and outfit change constraints. Even with the most highly-rated photographers, there is still a chance students will not be satisfied with the pictures they get back. For LHS senior Eva Mullen, this is one of the many reasons she chose Dumansky to take her pictures.
"It worked out well… I was able to look at the pictures as we went along," said Mullen. "It was really nice taking [senior photos] with someone I'm comfortable with, because I was able to tell her if I absolutely hated a picture or if I wanted to try more in a certain spot. "
While parents may be hesitant to put their trust in teenage photographers' hands, the communication and excitement their children receive when taking photos with their friends is unmatched. To have someone understand exactly what they are looking for, as well as the style that suits them, is crucial to the end result. And, with no time limit to work around, these young photographers have an opportunity to make it work regardless of the setting.
"[I] charge the camera battery, pose my subject, frame the photo, then click the button," said Dumansky. "Making it too complicated takes away from the beauty of the process."