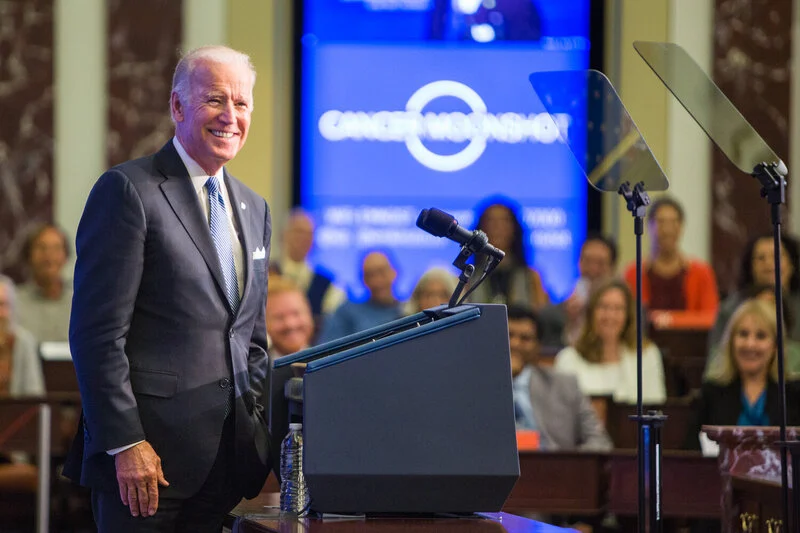 Recently
August 2020
In part due to a Politico leak, Biden postpones his vice presidential candidate announcement; she is eventually revealed to be Sen. Kamala Harris, whom many suspected as a top choice for running mate. The DNC goes on virtually, with many notable guest speakers, including some republicans like John Kasich. A Biden-Sanders task force comes up with what's viewed as a fairly progressive policy platform, whereas the RNC simply goes with Trump's policies. New York files a lawsuit against the National Rifle Association, met with considerable backlash from Republicans (1st and 2nd Amendments) and Democrats (it energizes Trump's base). Trump continues to lambaste mail-in voting, despite his calls for additional post office funds. The Senate Intelligence Committee issues a report on Russian interference in the 2016 election, concluding that, although Paul Manafort shared polling data with a Russian political operative, there is "absolutely no evidence that then-candidate Donald Trump or his campaign colluded with the Russian government to meddle in the 2016 election." Meanwhile, DeJoy announces the rollback of post office cost-cutting measures until after the election, as tensions and potential litigation brew across the country. However, given most mail sorting machines intended for removal have already been removed, this rollback will have little effect. Nancy Pelosi, speaker of the House of Representatives, urges Biden not to participate in a debate with Trump. Biden decline's Pelosi's request. Biden's polling lead over Trump diminishes to nearly within the margin of error.
September 2020
Concern over mail-in ballots grows, especially over an election scenario where Trump might win the initial results but, due to mail-in ballots, Biden ends up winning. Post-convention polls indicate neither candidate benefited from a poll-bounce thanks to their convention. Journalist Bob Woodward claims that Trump told Woodward in February that he knew how serious COVID-19 was; Trump responds by criticizing the move as a choreographed hit job misrepresenting how the president wanted to avoid public panic. Supreme Court justice Ruth Bader Ginsburg dies. Trump, seeking to fast-track her, nominates Amy Coney Barrett, a textualist conservative, as Ginsburg's replacement. He also signs an executive order that ostensibly protects people with preexisting conditions. Trump states he cannot commit to a peaceful transfer of power if he loses, an act unanimously condemned by the Senate. The first presidential debate occurs, just after a report is published indicating Trump paid very little in taxes. Full of interruptions and missteps by both candidates, Biden got a small lead in the polls afterward, whereas Trump declined.
October 2020
Trump touts various foreign policy agreements he has negotiated, and Biden begins physical canvassing. Early in the month, Trump and several others from the White House test positive for COVID-19; the former is sent to Walter Reed National Military Medical Center for the purpose of caution. While the second presidential debate is cancelled because of this, the vice presidential debate still happens. Both Vice President Pence and Trump continue to go after the "radical left," while Harris and Biden go after Trumps' response to COVID-19. More reports come out about corrupt dealings with Biden's son, Hunter, but these are met with much skepticism. Amy Coney Barrett's Senate hearings begin, forcing Harris to temporarily leave the campaign trail. Barrett is quickly confirmed. The final presidential debate is held, and political gatherings go on across the country.
Donate to Lincoln High School Statesman