Sioux Falls School District updates quarantine policy amid controversy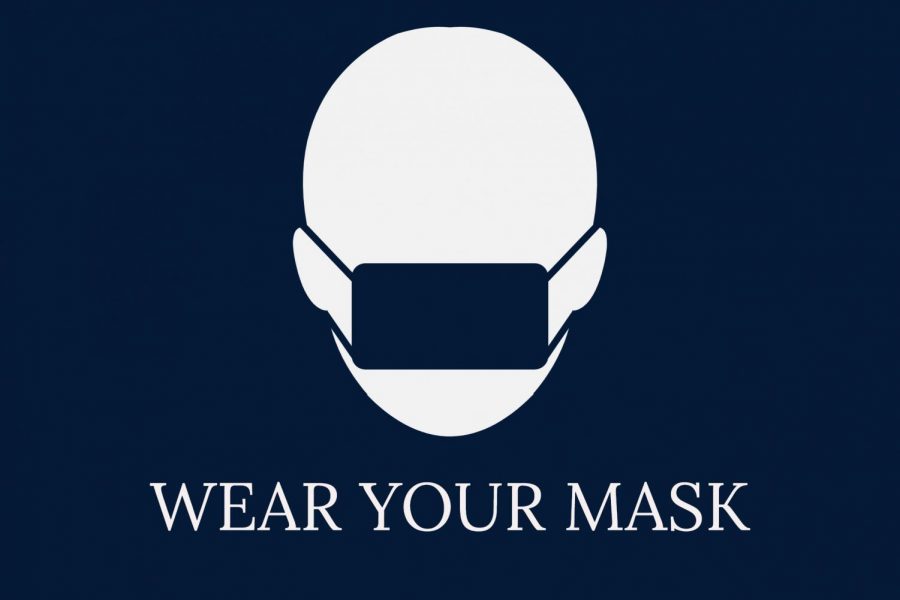 The Sioux Falls School District announced Wednesday via unanimous vote that their policy on close-contact quarantine of students attending in-person school would be changed. The policy that was originally in place has been highly controversial among school district parents, students and faculty.
The initial program that the district had laid out required a 14-day at-home quarantine for any individual considered a 'close-contact' of someone who tested positive for COVID-19. The term 'close-contact' is defined as any individual, masked or not, who is within six feet of the positive case for more than 15 minutes. Since classrooms in the district do not accommodate six-feet-apart learning in every scenario, hundreds of students and faculty members have been quarantined. According to KELO, 5.2% of students in the district are under quarantine as of Sept. 28. Superintendent Jane Stavem has said that they will not release the total number of quarantined students since schools reopened in August.
The quarantine policy had been contested many times; some students think that it was extreme, and had been confusing concerning which students were quarantined and when they were notified.
"I think it was kind of inconsistent," said Sarah Bomhoff, an LHS sophomore who was quarantined. "I think it might have been a little extreme, but it kept students safe."
Although over 5% of students have been quarantined, less than 1% of students have actually tested positive. Many believe that this is a testament to the success of mask-wearing. The new quarantine policy approved by the district is much more lenient. The plan states that if both students (the positive case and the close contact) are wearing masks, the close-contact may attend school and monitor for symptoms. If the close contact is not wearing a mask, but the positive student is, the close-contact must quarantine, and vice versa. The positive case must isolate at home in any scenario.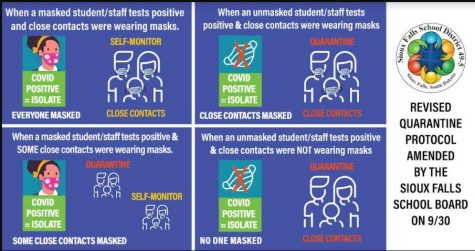 The SFSD has said that they hope this will encourage more mask wearing within the schools and cause less students to miss in-person school, but some speakers at the meeting on Wednesday expressed concerns that the district was moving too fast and that decisions should not be made just yet.
"I didn't think that we would be having this conversation this soon," said Tim Eckart, president of the Sioux Falls Education Association, at the school board meeting on Wednesday. "We've only been in school for about 23 days, and we've only had 23 days of data to go through really in order to make this decision. Usually, when we make a decision this big, we take more data and more time. Twenty-three days doesn't seem quite like enough."
Regardless of the public's general opinion on the new quarantine policy, the school board has voted and the rules go into effect immediately. This means any student currently in quarantine has the option to return to school if they choose. The district is not completely taking control, however; if students feel as though they need to quarantine even though they were wearing masks, they may self-quarantine and will not be penalized.
Since it is still very early in the school year, we can not be sure how the new quarantine policy will affect case numbers. Regardless, if you have come into close-contact with a positive COVID-19 case, the CDC recommends that you monitor for symptoms and wear your mask.
Author
Molly Wetsch, Editor-in-Chief
Molly Wetsch is a senior at LHS. She is a second-year staff member and serves as one of five Editor-in-Chiefs for the Statesman. When not hanging out in...