Stacy Abrams: The woman behind Georgia's switch to blue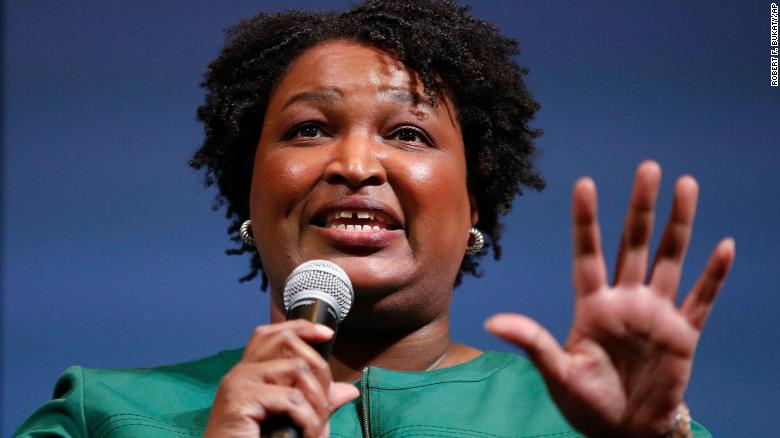 Georgia has remained a close race for the presidential election. Around Saturday, the state switched from red to blue for the first time in 28 years due to the push of former Georgia house representative, Stacy Abrams. 
Abrams has, for years, dedicated her time and passion to expanding the Georgia electorate which has been consistently right-wing-oriented. When she lost the state governor's race by 55,000 votes (a race tainted by voter suppression), Abrams decided to get to work on increasing voter turnout.
She launched Fair Fight Action, an organization that helps register and empower voters, wrote multiple books that delve into the topics of voter suppression and minority leadership, and even co-produced an Amazon Prime documentary, "All in: the Fight for Democracy." 
Abrams' work over the years, and especially recently, has resulted in a historical voter turnout this election. A massive 2,469,358 votes on the democrat side and 2,457,067 for republicans. Last Presidential election there were only a total of 3,967,067 votes, with only about a third going to the democratic nominee Hilary Clinton. 
With the changing demographic of Georgia, especially Atlanta, there has been more and more democratic voters. 
"With a diverse, growing population and rapidly changing electorate, Georgia is not a future opportunity for Democrats; it is a necessity right now," Abrams said. "Georgia is every bit as competitive as perennial battleground states. With one of the youngest and the most African American electorate of any competitive state, Georgia has demographic advantages that don't exist in other states."
With her organization, events, books and other influence within the state, Abrams has been able to get more people informed about state and national politics. About seven years ago she established The New Georgia Project which has registered 500,000 new voters. These organizations have been able to let people feel heard, encouraged and confident in their voting rights. 
Abrams will continue her efforts to educate and protect America's democracy, but for now she has done what has not been done in a very long time: turn Georgia blue.
Author
Margaret Ann Mickelberg, Staff Writer
Margaret Ann Mickelberg (AKA Marge) is a first year staff writer for Statesman. If you don't know her, she is the super tall blonde girl in the hallway....