Giannis Antetokounmpo signs five-year, $228.2 million supermax extension with Bucks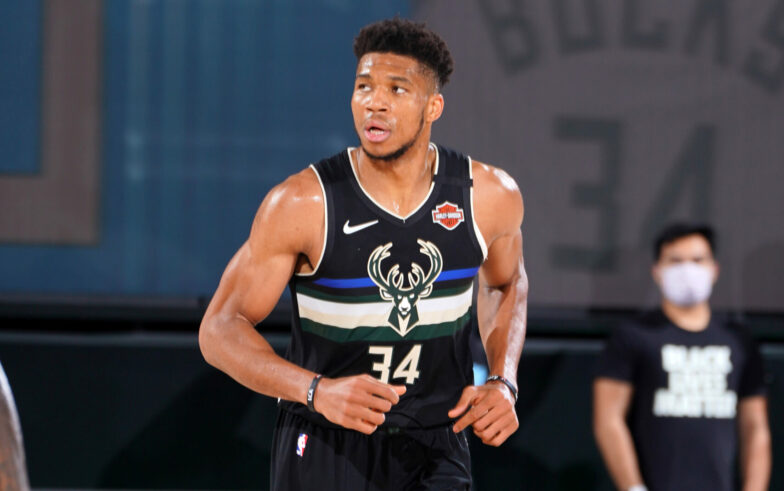 The Milwaukee Bucks have finally got rid of their biggest worry this offseason. Back-to-back NBA MVP Giannis Antetokounmpo signed a five-year extension that includes an opt-out after the fourth season. Had he passed on the contract, he would be an unrestricted free agent next offseason and the biggest name to hit free agency since Kevin Durant in 2016.
Shams Charania of The Athletic and Stadium reported that Antetokounmpo's newest contract includes a 15-percent trade kicker.
Antetokounmpo took to Twitter and stated, "This is my home, this is my city.. I'm blessed to be able to be a part of the Milwaukee Bucks for the next 5 years. Let's make these years count. The show goes on, let's get it. 🤎🙏🏽"
The Bucks are coming off of two consecutive playoff letdowns after having the NBA's best regular-season record in both of the past two seasons. After establishing a 2-0 series lead against the Toronto Raptors in the 2018-2019 Eastern Conference Finals, the Bucks were defeated in four straight games. Despite the postseason shortcomings, the Bucks are positioned to remain among the best teams in the East. Head coach Mike Budenholzer was able to maximize their talent during the regular season after taking over in May 2018. 
"This is a big moment for me and my family and I want to thank the Bucks organization for believing in us," Antetokounmpo said Tuesday right after the signing was official. "You took a chance on us eight years ago and now putting my signature on a contract like this is unreal."
Antetokounmpo stated the Bucks will not change their approach for this season, citing the regular-season success during the past two seasons. But that does not mean the team can not improve, especially in the postseason, where the Bucks made early exits in the Eastern Conference finals, as well as the Eastern Conference semifinals.
"I don't think we change the way we approach it because it's been working the last two years. We've won a lot of games and we've created winning habits. Obviously, I think we've got to get better. We throw a first punch. We've got to throw a second punch and the second punch is gotta be better in the playoffs so you've got to basically do what you do in the regular season, you've got to carry over in the playoffs then you've got to do it even better," said Antetokounmpo. 
The Bucks will begin the season on the road against the Boston Celtics and then return home to play the Golden State Warriors on Christmas Day.
Author
Jamison Vetter, Staff Writer
Jamison Vetter is currently a senior at LHS and a first year staff writer. Vetter is an accomplished explorer, creative director, bodybuilder, speaker...