A 'Dangerous' addition to the music industry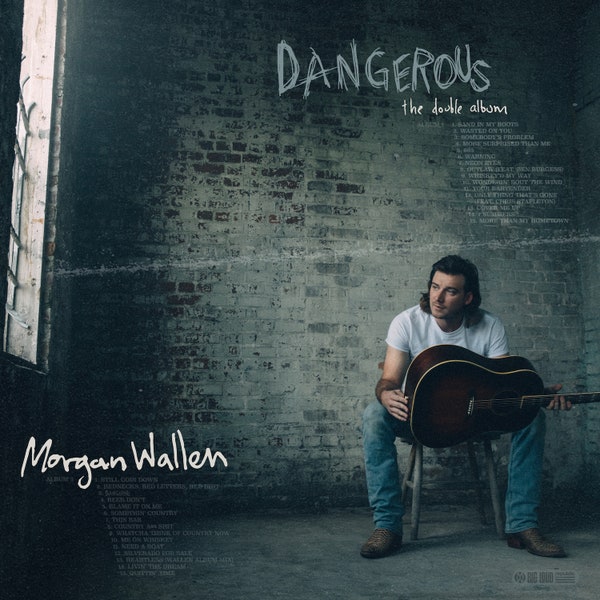 Morgan Wallen, the 27-year-old country singer, spent his quarantined 2020 crafting a musical masterpiece that was forecasted for the number one slot on Billboard's top 200. The album is stuffed with a variety of top-grade country songs and anecdotes of Wallen's love life typically ending in too much alcohol consumption. Wallen develops this unparalleled twang through a balanced medley of sob stories and buoyant harmonies synonymous with country music. 
Wallen's album sprouted an echo of positive reviews and over 100 million streams in just three days. With 30 songs lasting one hour and 37 minutes, at least one of these tracks is destined to wiggle its way into your most-listened-to playlist.
The album opens up with a recall of a poignant Wallen after leaving behind a summer fling. Wallen walks listeners through the summer spent with what seemed to be wife-material that he let slip through his fingers.
"Like a heart broke desperado headed right back to my roots/ something about the way she kissed me tells me she'd love eastern Tennessee/ yeah but all I brought back with me was some sand in my boots."
This theme of heartbreak and healing continues through the majority of the album's songs: "Bandaid on a Bullet Hole," "Wasted on You," "Quitting Time," "Warning" and a personal favorite "Somebody's Problem." With the majority of the album circling back to Wallen's pursuit of "the one," fans have begun a high chase pursuit for the lady that has ignited these unfeigned lyrics. 
However, Wallen does not limit his music to the cliche love-story-gone-sour. He breaks away from his recurring thread of anguish in his song "Need a Boat." The singer communicates the serendipity that comes from stepping away from the concrete streets and escaping reality through boat rides and fishing. This change in disposition reels the classic country spirit back into "Dangerous: the Double Album" that his more candid songs lacked. 
Despite all of the positive feedback that came from Wallen's release, the singer was also caught under a tidal wave of backlash and criticism after a cluster of distasteful videos surfaced. After this wake-up call, Wallen took a moment to step back and reestablish his once uncontroversial identity where he released an apology on Instagram Live in early February.
"I let so many people down and it's just not fair, I'm not okay with that," said Wallen. "I am carefully choosing my next steps. The man in that video is not who I am trying to be. I've decided to try to go off the grid for a while and get used to making good decisions."
Controversial or not, Wallen has built an empire out of his biggest hits and will continue to grow in the upcoming years. This shocking jolt to the top of the music industry has required some extreme adjustments to the lifestyle Wallen lives. Yet, he is willing to leave his old behavior behind in hopes to clear his name and stay committed to furthering his career.