Tom Brady's coming out of retirement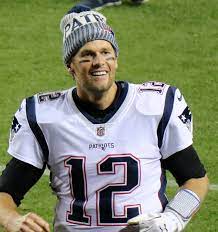 After spending 41 days in retirement, Tom Brady will be returning to the NFL. The 44- year-old made an announcement stating that he will be returning to the Tampa Bay Buccaneers for his 23rd season, via Twitter on Sunday.
"These past two months I have realized my place is still on the field and not in the stands," said Brady via Twitter. "That time will come. But it is not now. I love my teammates and I love my supportive family. They make it all possible. I am coming back for my 23rd season in Tampa. Unfinished business LFG."
Brady and the Buccaneers will look to avenge their 30-27 Playoff loss to the Los Angeles Rams. A game in which they came back down from a 27-3 lead. Brady had one of the best statistical seasons of his career in 2021. Completing 67.5% of his passes for 5,316 yards and 43 touchdowns, while only throwing 12 interceptions. Finishing second in MVP voting behind Packers quarterback Aaron Rodgers.
Buccaneers General Manager Jason Licht said that the organization never ruled out the possibility of Brady returning. 
"We are thrilled that Tom has decided to come back this season," said Licht via usatoday.com. "We said we would leave all options open for him should he reconsider his retirement and today's announcement is something we have been preparing for in recent days. Bruce and I had plenty of conversations with Tom recently that led us to believe that he would want to come back. Tom is the greatest quarterback of all time who is still playing at an elite level. With this decision now made, we will continue to move forward with our offseason plans to reload this roster for another championship run."
The Buccaneers were expected to show trade interest in star quarterback Deshaun Watson. However, Brady's return now officially takes them out of the mix for him. 
The Buccaneers will now look to clear up cap space, in order to create money to sign key free agents back. They recently signed star receiver Chris Godwin to a 3-year contract extension. Godwin and Brady created a close connection in their two years playing together. 
Brady's return elevates the Buccaneers to Superbowl contenders once again. The 45- year old will look to avenge last year's playoff loss and take the Buccaneers back to the Superbowl.