Shrinking college acceptance rates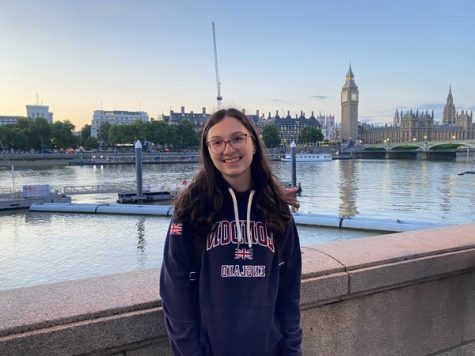 More stories from Kate Matthes
Many students want the opportunity to attend a great college, but with many top schools becoming more competitive, the odds are not always in their favor.
Hearing back from colleges is a stressful time for many students. Whether they are accepted, rejected or put on a wait list, these results will shape which college a student attends and even their future career. Many of the nation's top colleges, however, are quite competitive and only becoming more so. Recently college acceptance rates have hit an all time low. Ivy League colleges such as Harvard, Brown, Yale, Princeton, Cornell and more have reported decreased admission rates this year. Harvard's acceptance rate was just 3.19% for the class of 2026 according to The Harvard Crimson. This number is representative of the fact that though so many students send in applications, only a select few can be accepted. Top colleges may receive tens of thousands of applications but only have room for a couple thousand students or less. 
However, even if you are not aiming for an Ivy League school, decreased acceptance rates are a trend among many popular colleges. These low acceptance rates are exacerbated by the fact that many colleges have made the decision not to require ACT or SAT scores from students applying in 2022. According to The National Center for Fair and Open Testing, "More than 1,815 colleges and universities now practice test-optional or test-blind admissions, an all-time high." They also stated that "more than three-fifths of all colleges and universities in the nation have already committed to remaining test-optional or test-blind for fall 2023 applicants. [They] expect the final percentage to be substantially higher." 
Lack of requirement for test scores encourages more students to apply to schools they otherwise would not. Students who might have considered their scores too low for acceptance now feel confident to submit their application anyway. If an ACT or SAT score does not strengthen an application, leaving it out will give the applicant a better chance to be accepted based on their other strengths. The absence of these scores forces colleges to consider other aspects of an application such as a student's courses taken, GPA and extracurriculars. 
The number of people pursuing college has also grown. According to The Atlantic, "Over the past two decades, the number of applications submitted to colleges has increased more than 150%." This increase, of course, means more people will have to be rejected or put on a wait list. While the number of applicants has increased, the number of students possible for a college to accept cannot always change fast enough to keep up with the trend. While many applications may be strong, it is simply not possible to accept them all, resulting in smaller acceptance rates. 
Leave a Comment
Author
Kate Matthes, News Editor
Kate Matthes is a junior, second-year staff writer and news editor for the Statesman. She enjoys spending time with her family, friends and troublemaking...
Daniel Bethke, Editor-in-Chief
Daniel Bethke is a senior, third-year staff member and one of the five Editors-in-Chief for the Statesman. Bethke participates in Quiz Bowl, Debate and...