Headlights Theater: Bringing modern dance to Sioux Falls
Three years ago, Madison Elliott was scrolling through Instagram and came across a video of her friends dancing in a parking lot, illuminated by the headlights of a car behind them. 
Elliott, a New York-based professional dancer originally from Sioux Falls, conceptualized a fresh idea: a modern dance collective with unique and accessible pop-up shows in parking lots across her hometown. This was an especially alluring idea considering it was the middle of the COVID-19 lockdown, an event that immediately halted so many art communities worldwide. 
"So many things were being sacrificed at that time to keep everyone safe and I didn't believe that art should be one of those things," said Elliott. "I wanted to create something that would keep everyone safe while bringing people together to uplift our arts community."
Hence, the Headlights Theater was created, and crowds came to experience exhilarating dance performances with live music from various artists in a safe and inviting environment. The locations of the parking lots were announced just an hour before each performance, adding a sense of mystery and spontaneity. Right away, Elliott found that the dancers had just as much fun during the performances as the audience. 
"It started out as a fun thing I did with my friends, and as the company has grown and developed, the friendships are still there," said Elliott. "We just got a group of people together who believe in our mission and the rest is history. As we grow and expand, so does our team."
Even as COVID-19 restrictions became more relaxed, Elliott found that these performances brought the people of Sioux Falls together in a way she had never experienced before. She found no reason to stop these performances, for they had already brightened the nights of so many individuals.
"As years went on, we loved how parking lot shows are accessible to everyone and allow participants to experience high-quality art in a much more intimate way," said Elliott.
Even then, many challenges presented themselves along the way, including for Elliott herself.
  "One of my biggest challenges is [that] I am not based in Sioux Falls. I live in New York and I fly back to Sioux Falls for Headlights and to see my family," said Elliott. "It's not the easiest running a company in a different state."
On top of this, finding space for Headlights Theater performances proved to be difficult due to a public unfamiliarity with the idea. Many businesses had never experienced the show; therefore, they were hesitant to lend their parking lots.
"When we first started, getting people to let us use their parking lots was very challenging because we were new and people didn't quite understand the whole thing yet," said Elliott.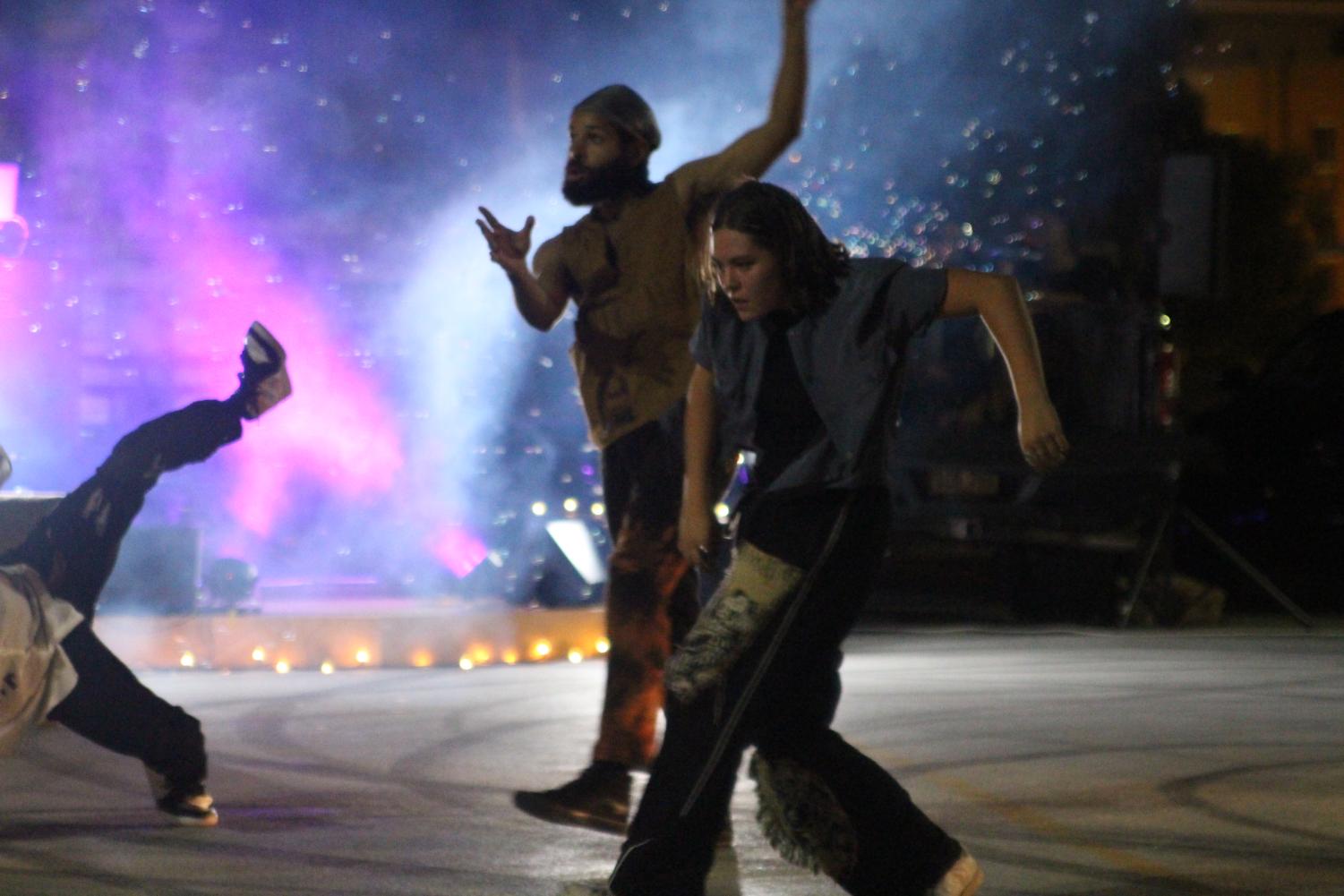 Despite these challenges, Headlights Theater just finished its third season on Sept. 17. The summer-long series consisted of four performances with different musical talents each time. One of these performances was at the local Sioux Falls music festival That Sounds Decent, allowing a larger audience to watch their performance. After all of these shows, Elliott has gotten to know the Sioux Falls arts scene even better.
"Art brings people together in a special way. And for Sioux Falls in particular it has been incredible to see how the arts scene has helped shape and evolve this small town into a city," said Elliott. "Without our art community, Sioux Falls wouldn't be as special of a place as it is."
As for the future, Elliott is not completely sure what Headlights will be experimenting with next season, but she does know that it will continue to grow within the heart of Sioux Falls.
"There are so many different and wonderful things that I believe Headlights has the potential to do for Sioux Falls and other communities," said Elliott. "All I can say is Headlights Theater isn't going anywhere."
Leave a Comment
Author
Reese Duncan, News Editor
Reese Duncan is a junior, second-year staff member and News Editor for the Statesman. Duncan is on the LHS oral interpretation team, and is co-president...