Emma Derynck on the rink
Ice skating is a favorite winter activity for many, and for LHS senior Emma Derynck it is a year-round sport. 
From basketball to soccer to football to volleyball, many students participate in some kind of sport. Sports are a great way to exercise, socialize and be a part of something special in high school. Derynck's sport of choice is unique, a combination of dance and physical ability, and all while balancing on top of a blade on ice.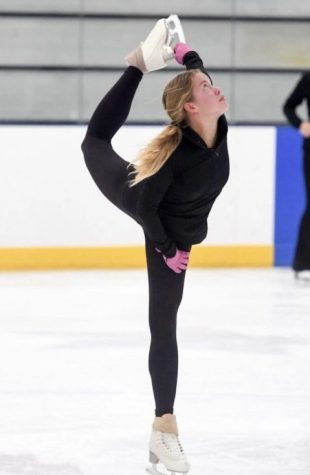 Derynck has been an ice skater for a large part of her life, she first began skating when she was four years old and has now been skating for 13 years. 
"One of my favorite things about figure skating is always having a new goal to be working towards," said Derynck. "I also love the individual aspect of the sport which I think sets it apart from a lot of other sports, as what you get out of it solely relies on how much work and time you are willing to put in."
Like any sport, a lot goes into ice skating, skaters must work to stay in shape and perform to the best of their ability. Derynck trains on and off the ice three times a week for about two hours working with coaches on elements of programs such as jumps, or her favorite thing to work on: spins.
"[Training] includes things such as stretching out before practice, running through programs with music off-ice and practicing jump technique," said Derynck.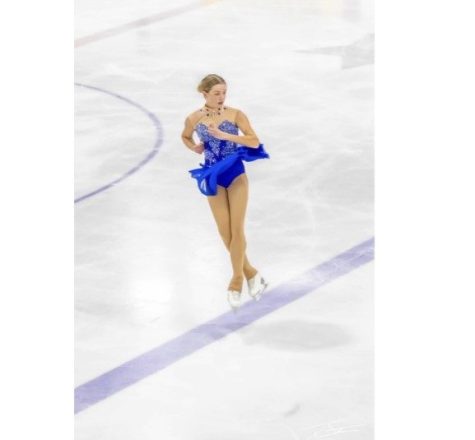 Like any sport skating also has its challenges, one of the hardest obstacles for Derynck is working through mental blocks while skating. She has also learned to balance skating with studying, work and other activities as she has gotten older. One example of this is attending practice in the morning before school to leave more free time after school. 
The community is another more social aspect of skating. Whether it is getting to know your teammates and coaches, or being a coach to others, the sport is a great way to interact with others. Derynck skates for the Sioux Falls Figure Skating Club and is a skating lesson coach, helping with lessons three times a week for kids ages three to 12. 
"[Teaching skating lessons] is something I really enjoy as I get to pass on my love of the sport to others," said Derynck. 
Derynck has made closer connections through skating and also has a close relationship with her coach who she has known since she first began skating. 
"I have made some of my closest friendships from skating," said Derynck. "Which is definitely one of the best parts [of the sport] as you spend so much time together at practices and competitions it is nearly impossible to not get super close with the other girls." 
Leave a Comment
Author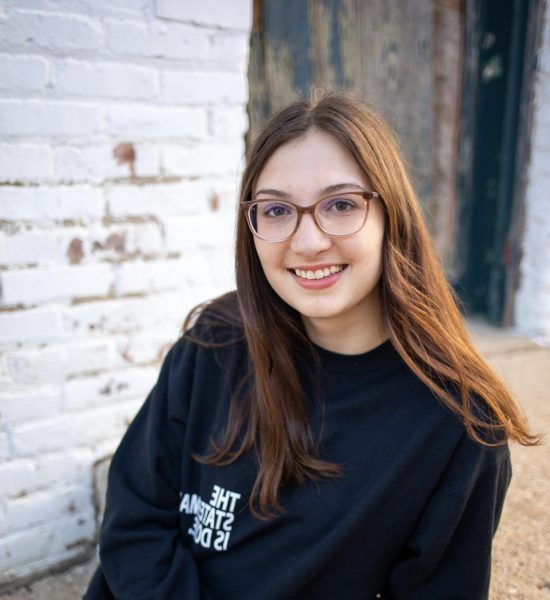 Kate Matthes, Editor-in-Chief
Kate Matthes is a senior, third-year staff writer and an Editor-in-Chief for the Statesman. Matthes is a part of the Youth Action Council for SALSA and...