NFL Playoffs update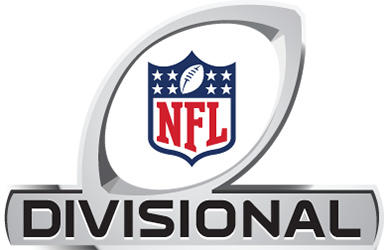 Hang on for a minute...we're trying to find some more stories you might like.
The Divisional rounds of the NFL Playoffs are set after an exciting Wildcard weekend. In the AFC, the Tennessee Titans will face the New England Patriots, and the Pittsburgh Steelers will face off against the Jacksonville Jaguars. In the NFC, the local favorite, the Minnesota Vikings, will play the New Orleans Saints, and the Philadelphia Eagles will play the Atlanta Falcons.
The Titans will march into Foxborough, MA on Saturday night to try to defeat the AFC's number one seed, the Patriots. The Titans slipped by the Kansas City Chiefs in the last round by a slim, one point margin. With added rest, because of being the first seed, and advantages both offensively and defensively, the Patriots are favored to defeat the Titans. Do not count the Titans out though, most thought they would lose after being down 21-3 at halftime to the Chiefs last week. To watch this game, tune into CBS on Saturday at 7:15 p.m. to catch kickoff.
The AFC's second seed, the Steelers, like the Patriots, will look to defend their home turf against the Jaguars. Also like the Patriots, the Steelers had an extra week of rest because of being the second seed. The Steelers are favored to win this game, as their high octane offense and strong defense both are better than those of the Jaguars. This game will air on CBS at 12:05 p.m. on Sunday.
The Vikings are the two seed in the NFC, and they will take on the Saints. The Saints will go marching into Minneapolis to try to end the Vikings' dream of playing at home in the Super Bowl. Whereas the Vikings' number one defense will attempt to stop the explosive Saints' offense. The game will be the last game of the Divisional round of the playoffs, as the two teams will play on Sunday at 3:40 p.m. on Fox.
Atlanta will travel to Philadelphia to play the number one seeded Eagles this weekend. With an injured Carson Wentz, the Eagles starting quarterback, the Falcons will be favored in this game. The Eagles have not been spectacular without their starting quarterback, but they may be able to manage a victory. The Eagles will take on the Falcons this Saturday at 3:35 p.m. on NBC.
With yet another exciting weekend of football, the matchups for the AFC and NFC Championships should be even better than this upcoming weekend. Stay tuned to enjoy the wild ride to the Super Bowl.