The best April Fools pranks of 2018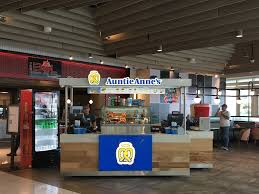 Hang on for a minute...we're trying to find some more stories you might like.
Just in case you were not aware, April 1st occurred approximately 10 days ago. This may be surprising to hear, as the day was overshadowed by events such as Easter and the apathetic lifestyle that many high schoolers live while on break. But many companies remembered and gifted the world with some of the most outrageous April Fools pranks.
23andMe and Lexus

Have you ever wanted a a car that was tailored to all of your needs? Well a new collaboration between Lexus and 23andMe has a product for you. With just a few drops of saliva Lexus can create the perfect car for you. If your genetics show that you have a bald spot in your future, your car won't have a sunroof. The car will be personalized with custom seating, window tints, radio stations and color, all based on your genes. The vehicle will not even require a key, as according to the Lexus USA newsroom website, all you have to do is "Lick the steering wheel and drive!"

Auntie Anne's essential oils

After a long day of being a LHS Patriot finding a way to relax always feels good. And what could feel better than the calming scent of pretzels? "House of A" offers anyone with a love of essential oils and pretzels a chance to smell like "Freshly Baked, Salty, or Cinnamon Sweet" pretzels. If only it was not a joke.

Dairyland sparkling milk

Mmmm, refreshing. There is nothing better than canned sparkling milk. I do not think this needs any more of an explanation for the world to be glad it is a joke.

Tesla

Everyone panic. Tesla is broke. Elon Musk took to Twitter to explain to his 20 million followers that a last minute Easter egg sale failed to keep the company out of the hole. On another note, considering Tesla hasn't turned a profit since 2003, maybe it is not a complete joke.