Today's USA: Week of Dec. 6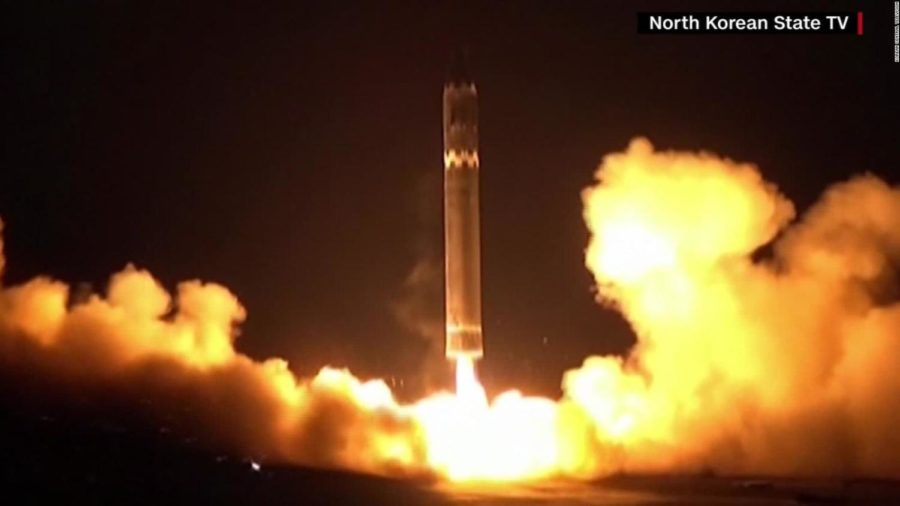 Today's USA is a weekly column that aims to brief LHS students on major world events.
Anchor Matt Lauer Becomes the News
After a career spanning 20 years, the Today Show anchor, Matt Lauer, was fired amid allegations of ¨inappropriate sexual behavior in the workplace.¨ Three women have been cited for complaints of Lauer´s misconduct, which led to NBC´s investigation on Tuesday, Nov. 28, and the termination of his employment that evening. The headlining story is apart of the #MeToo movement, following allegations against film producer Harvey Weinstein, Senator Roy Moore and Lauer´s fellow anchor Charlie Rose. The movement was founded in order to encourage women who are victims of sexual harassment and assault to come forward and confront their abusers. 
North Korea launches test missile
The east Asian country´s most recent missile test was launched last Wednesday, Nov. 29. The Hawsong-15 missile reached an altitude of 4,475 kilometers (2,800 miles) as the test was launched overnight. 2017 has been a progressive year for the North Korean missile program, as the Hawsong-15 missile was the 24th test of the year. The missile landed in Japan, so a missile has yet to live up to the North Korean government's claim that it could reach "anywhere in the world." 
Croatian war general dies after drinking poison in court
Former Bosnian military general, Slobodan Praljak, died in court on Wednesday, Nov. 29 after being sentenced 20 years in prison for war crimes during the Bosnia- Croatia conflict in the mid 1990s. His trial took place in The Hague, Netherlands, at the U.N.´s International Court of Justice. Praljak was one of six defendants participating in the trial, all facing charges related to rape, murder and genocide, particularly during a siege of the city Mostar, Bosnia. 
"Slobodan Praljak is not a war criminal," said the general as he denied his charges. "I reject your judgment with contempt." Praljak proceeded to take a small vial of poison and raised it to his lips, announcing, ¨I have taken poison.¨ Later, the 72-year-old was taken to a Dutch hospital, and passed away a few hours later as a result of his suicide.
Author
Lauren Teller, Staff Writer
Lauren Teller is a junior and second-year Statesman staff member. Aside from her time spent hanging out in the j-lab, Lauren is an active member of the...