2018 Golden Globes makes history: It is not only about the awards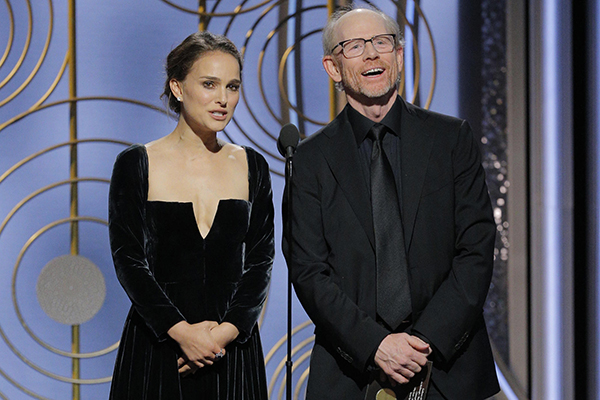 Hang on for a minute...we're trying to find some more stories you might like.
This year's Golden Globes, an award show that honors the best production in film and TV, aired on Jan. 7. Viewers watched as notable TV series and popular movies received awards; "The Handmaid's Tale" winning best drama TV series, James Franco winning best actor in a musical or comedy and "Lady Bird" winning best musical or comedy motion picture. Viewers also watched as actresses turned the Golden Globes into a platform for protest.
Here is a list of the best moments from women at the 2018 Golden Globes:
        1.#MeToo
All dressed in black, the brave women addressed the most important concept of the night: The #metoo movement. The women of the golden globes all wore black to protest and shine a dark light on the harassment of women. This simple yet powerful act made the women glisten. All dressed in black, you could see the fury and pride in their eyes. This act of protest will go down in Golden Globe history.
Natalie Portman's comment during an award presentation
Portman saying "all male" while announcing the best director nominees proved these women were not shying from any act of protest they could get. Even while in front of thousands, and standing next to a male, Portman was not afraid to speak what many were thinking.
Oprah's presence
Honestly, just Oprah's presence alone is a gift. But when she got on stage to receive her Cecil B. DeMille award, her presence was like a miracle. Her speech on the #MeToo movement and calls to arms spoken in her famous soft, comforting voice was truly memorable.
"What I know for sure is that speaking your truth is the most powerful tool we all have," said Winfrey, according to The New York Times.
Every single woman at the Golden Globes glistened as they addressed the unequal pay, recent harassment scandals and just the overall importance and proof that women can also make a difference. They wanted to have their voices be heard and their actions watched, and an awards show where 33 million people were watching was the perfect place to do it.
Author
Summer Ericson, OPED Editor
Summer Ericson, the Statesman's OP-ED editor, is a senior and second-year staff writer. When she is not writing about controversial topics, working,...