Ex-Michigan State University physician accused of sexual abuse by over 140 girls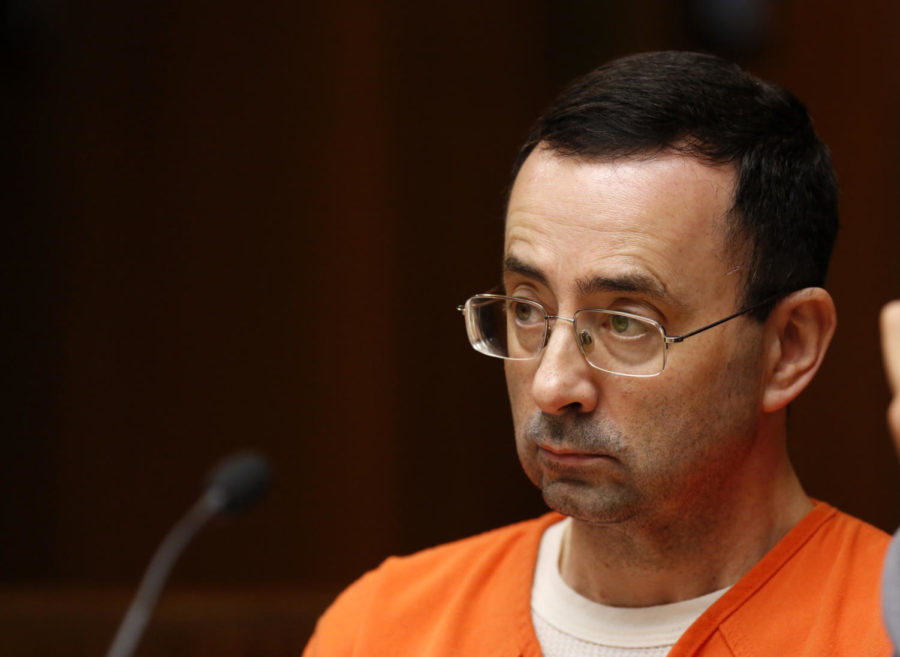 Dec. 2017, Mich. – Larry Nassar, former Michigan State University physician, was sentenced to 60 years in prison for possession and attempted destruction of evidence of child pornography. In Jan. of 2018, another set of hearings begins for Nassar, who, on top of his already convicted sex crimes, has been accused of sexual abuse and sexual assault by gymnasts whom he treated during his stint at Michigan State University and with USA Gymnastics.
Over 140 gymnasts, including Olympic gymnasts such as Aly Raisman, Gabby Douglas, McKayla Maroney and most recently, Simone Biles, have accused Nassar of sexual misconduct while he was their physician. Many of these cases extended for years; Nassar used his position as a medical professional and an adult to abuse girls as young as six years old when they came to him for help.
"I too am one of the many survivors that was sexually abused by Larry Nassar," shared Biles in a Twitter post. "Please believe me when I say it was a lot harder to first speak those words than it is now to put them on paper."
Despite investigation into Nassar's crimes beginning in 2014, he was allowed to continue working as a physician in Michigan State University well into 2016. Only recently have national news outlets begun reporting Nassar's case.
On Tues. Jan 16, Nassar begins his sentencing, in which almost 100 victims are scheduled to speak out against him.
"Sexual abuse is so much more than a disturbing physical act," said victim Kyle Stephens during the hearing. "It changes the trajectory of a victim's life, and that is something that nobody has the right to do."
Nassar has already pleaded guilty to 10 charges of molesting girls in his care and prosecutors are requesting a 40 to 125 year sentence added to his already existing 60 years.
"Little girls don't stay little forever," said Stephens. "They grow into strong women that return to destroy your world."
Author
Cathleen Weng, Editor-in-Chief
Cathleen Weng is a senior at LHS. As a third-year staff member of the Statesman, she has served in such roles as News Editor and one of four Co-Editor-in-Chiefs,...