'Glee' star charged with child pornography found dead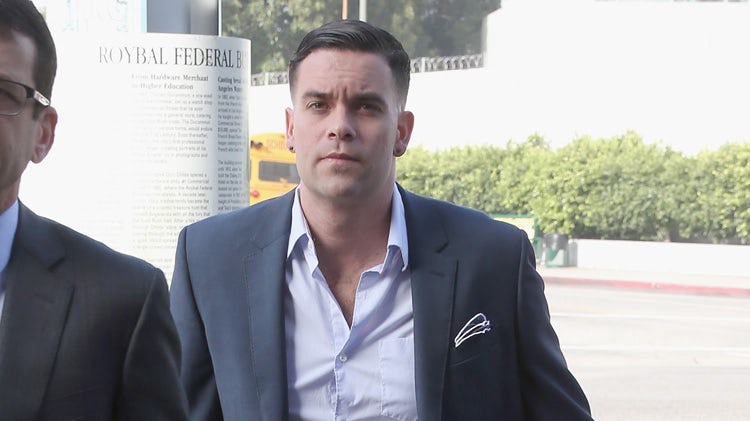 35-year-old Mark Salling, who starred on "Glee" prior to pleading guilty to child pornography charges, was found dead Tues. Jan 30 in Los Angeles near the actor's apartment.
Though Salling's death was confirmed by his attorney, Michael J. Proctor. The Los Angeles Police have yet to corroborate his statements, saying instead they cannot validate Salling's identity or announce cause of death. However, many news outlets have reported that Salling's death was an apparent suicide.
"I can confirm that Mark Salling passed away early this morning," said Proctor. "Mark was a gentle and loving person, a person of great creativity, who was doing his best to atone for some serious mistakes and errors of judgment. He is survived by his mother and father, and his brother. The Salling family appreciates the support they have been receiving and asks for their privacy to be respected."
Salling's claim to fame was his role as Noah "Puck" Puckerman on the TV show "Glee." He made headlines in 2013 when he was sued for sexual battery by his ex-girlfriend Roxanne Gorzela. Two years later, his name was in the news again, this time as he was arrested for having 50 thousand images of child pornography on his computer and thumb drive. He reached a plea agreement with prosecutors a month prior to his death, in which he would have been sentenced to four to seven years of prison with 20 years of probation. Salling's plea bargain also included paying restitution to his victims and registration as a sex offender.
The sentencing for Salling's crimes was set to occur on March 7.
For those who are or know someone who is considering suicide, please contact the National Suicide Prevention Lifeline.
Author
Cathleen Weng, Editor-in-Chief
Cathleen Weng is a senior at LHS. As a third-year staff member of the Statesman, she has served in such roles as News Editor and one of four Co-Editor-in-Chiefs,...