LHS girls basketball is the No. 2 seed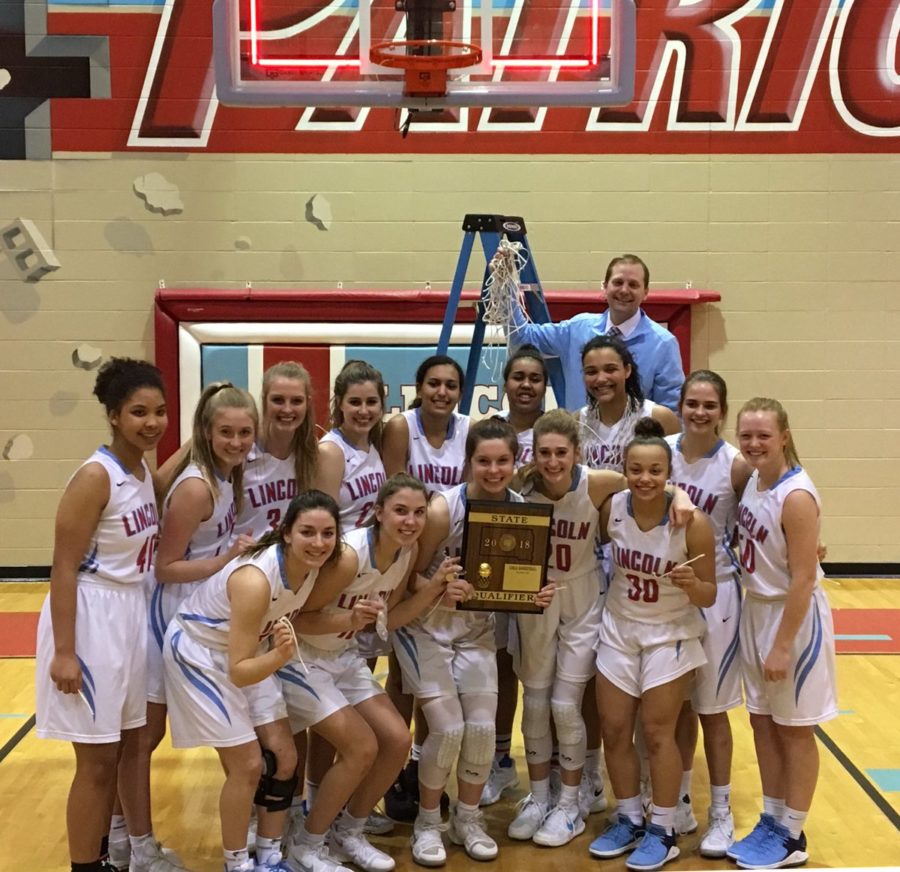 In February 2018, the LHS girls basketball team was ranked as the No. 2 seed in SD after playing a total of 19 games and only having three losses.
The LHS girls basketball varsity team is made up of 13 athletes, which includes five sophomores, seven juniors, and one senior. The team is coached by Matt Daly, who is assisted by four other coaches. The girls started the season by playing Sioux City and earned their first win. This was the first of many wins for the Lady Pats. They continued to be very successful throughout the season and were eventually ranked second in the state. The team had a total of 16 wins throughout the season. Like every team, they still had many challenges. These challenges have allowed growth within the team.
"We've only had three losses this year, and two out of the three losses we got beat badly by Minnesota teams. But each game we overcame and came back even stronger and won the next game," said junior and varsity starter, Sydnaya Dunn.
This year the team experienced a different challenge after they lost several seniors last year. The team only has one senior this year, Courtney Klatt. However, this disadvantage has not stopped the girls basketball team from succeeding.
"I thought that we were going to be really bad this year considering that we lost over five seniors, and now only have one senior. To know that we're No. 2, and have beat all of the teams that have a ton of seniors, feels good," said Dunn.
The hard work and dedication given by each girl and coach have led them to success. A long season of challenging games taught the girls to never give up.
"If you think you are going to be bad, just keep persevering. If you focus on your internal goals, eventually your outcome goals will prevail," said Dunn.
Author
Kathryn Sweeter, Feature Editor
Kathryn Sweeter is a senior and a second-year Statesman staff member. This year she will also take on the role of the Feature Editor. When she isn't...