Maryland shooting: Here's what we know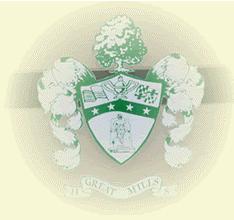 Hang on for a minute...we're trying to find some more stories you might like.
On Tuesday, Mar. 20, yet another deadly school shooting occurred when 17-year-old Austin Rollins opened fire on Great Mills High School in Maryland, marking the 17th of its kind since January 1.
This tragic event started when Rollins, armed with his father's hand gun, entered the school's halls just prior to the beginning of the day and opened fire on classmates. He shot two students: a 16-year-old girl and a 14-year old boy. The female victim, Jaelynn Willey, was reported as an ex-girlfriend of Rollins, which could suggest a possible motive.
"All indications suggest the shooting was not a random act of violence," investigators said.
Luckily, the school's resource officer was there to step in before things got worse. Blaine Gaskill responded within a minute of the initial shots, and fired a round at Rollins, protecting other students from injuries or worse. He is now being honored for his bravery in this situation.
The 14-year-old victim was released from the hospital on Wednesday with minor injuries after being shot through the thigh. Willey was admitted to the hospital in critical condition, and her mother reported on Thursday that her daughter will be taken off of life support soon.
In the days following the shooting, students of Green Mills have walked out in protest of the gun violence occurring within high school walls. This shooting, following closely behind the devastating Parkland Shooting, left the city mourning the loss of a young life and looking for more ways to protect their students.
Author
Jenna Becker, Staff Writer
Jenna Becker is a junior and one of the new staff writers for the Statesman. Outside of the J-lab, Jenna enjoys being a part of the LHS marching band (aka...