Budding new club in the making: Best Buddies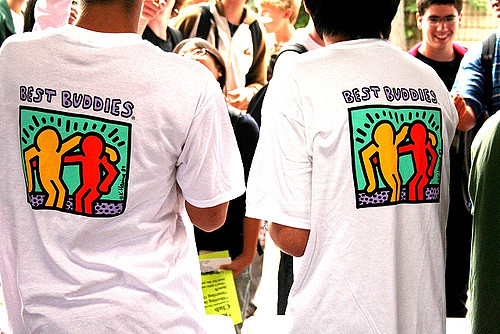 While speeding through the halls to class, students can find teachers and other students from the special education program walking among them. Even though much of the student population takes notice of those students and teachers, not many stop and say "hi" to them, let alone try and make a connection.
Several students in the special education program do not have many opportunities to befriend other students. For junior Mitch Eichacker, this is a problem that he wants to help solve through a new club called Best Buddies.
"It's for students with special disabilities, but I call them special abilities," said Eichacker. "It gives those students a friend they may not be able to have because they were born different than everyone else."
According to bestbuddies.org, Best Buddies is dedicated to ending the social, physical and economic isolation of the 200 million people with intellectual and developmental disabilities. At LHS, Best Buddies will pair those students with intellectual and developmental disabilities with students in general education. The goal for matching one student with another is to help encourage both students and let them know they are not alone.
"I wanted to start it because I know that there is a huge population of students with special abilities at Lincoln," said Eichacker. "Giving them an opportunity where they can become integrated with the help of a friend is something that I really wanted to do."
Although Best Buddies has not had its official start, adviser Drake Bachmeier met with the team of students to plan out the club kickoff and the upcoming events. With over one million people impacted by Best Buddies, it is obvious this program has accomplished a considerable amount. The outcome of bringing the program to LHS should not only be visible to those involved, but the student body as a whole.
Correction: 12/3/18
An earlier version of this story included minor grammatical errors. These have since been fixed.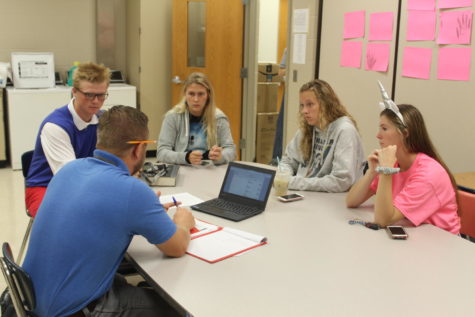 Author
Genna Sheriff, Editor-in-Chief
Genna Sheriff is a senior at LHS and one of four Co-Editors-in-Chief of the Statesman. Along with writing for the Statesman, she is involved in other activities...