Top in the class: a balancing act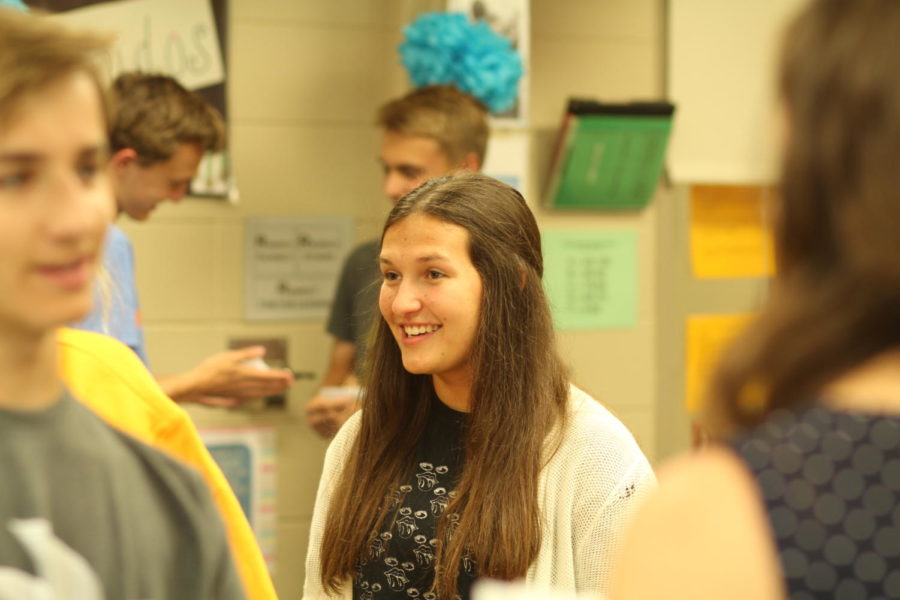 Among the many academically advanced students at LHS, there are a few who manage to fly under the radar while still outshining the rest. These students not only dominate academically, but pour themselves into everything they do.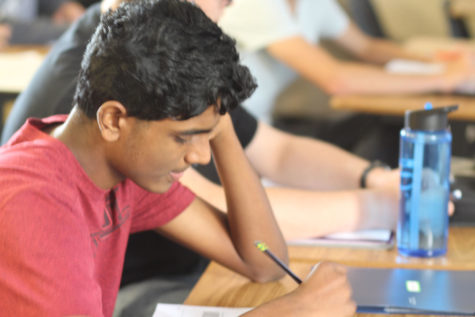 Top academic students at LHS are not only invested in school, but also in the extracurricular activities that they are a part of. Between sports, clubs, youth groups and more, students can spend as many as 15 to 20 hours a week participating in activities outside of school.
"I'm on a competitive dance team, the LHS tennis team, a Collision group and I go to youth group on Wednesdays," said junior Madison Chedester.
Junior Rahul Giri's schedule is packed full with tennis as well as Math National Honor Society and Science National Honor Society on top of the six AP classes he is taking. The effort it takes to stay on track with homework and other activities adds up quickly.
"In a week, I think I normally spend about 35 hours on homework," said Giri.
Finding time to fit in homework can be challenging for most students, but for those who strive for excellence it can be tougher. Achieving the perfect balance is important, but staying organized is the key to many students being able to balance all that they have to do.
"I keep my agenda really organized so I know how many pages I have to do, and I'll highlight when quizzes are [coming up], so I can plan ahead and learn my stuff," said senior Lauren Kelly.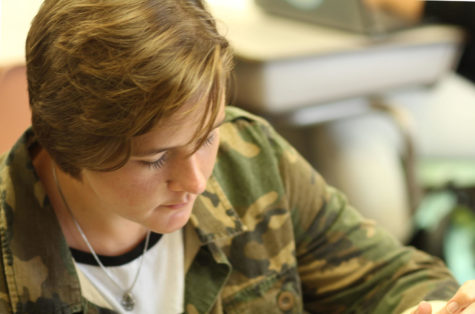 Balancing many activities and homework may seem like a challenge to some, but sophomore Amelia Jibbens takes it in stride.
"I try and get as much done in between activities as I can," said Jibben. "If it is before school or between activities, I just try and study. I will grab out my phone and pull up Quizlet and study while I can."
Even though it may seem impossible at times to do well in school, Chedester, Giri and Kelly all stated that for those not at the top of their class, school is not as hard as it may seem.
"Ask for help and use your resources," said Kelly. "It's better to admit that you don't  know what you are doing because then you can get someone else to explain it in a simple way and you get it. It clicks, and everything else is just easier after that."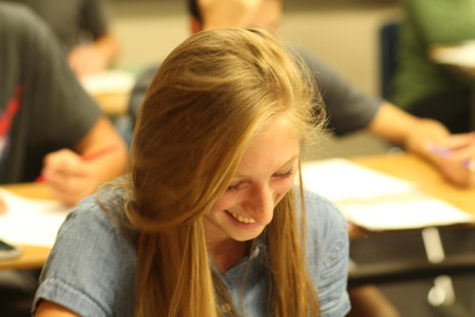 For those who seek excellence, it is not always just about the grade. Not only do they work hard to get the desired letter grade, they are doing the work because they want to learn.
"You have to be passionate about what you do and not just for the grade," said Jibben. "You have to actually learn because you want to and not just because you have to."
Author
Genna Sheriff, Editor-in-Chief
Genna Sheriff is a senior at LHS and one of four Co-Editors-in-Chief of the Statesman. Along with writing for the Statesman, she is involved in other activities...