Hard-working LHS musicians preparing for All-State performance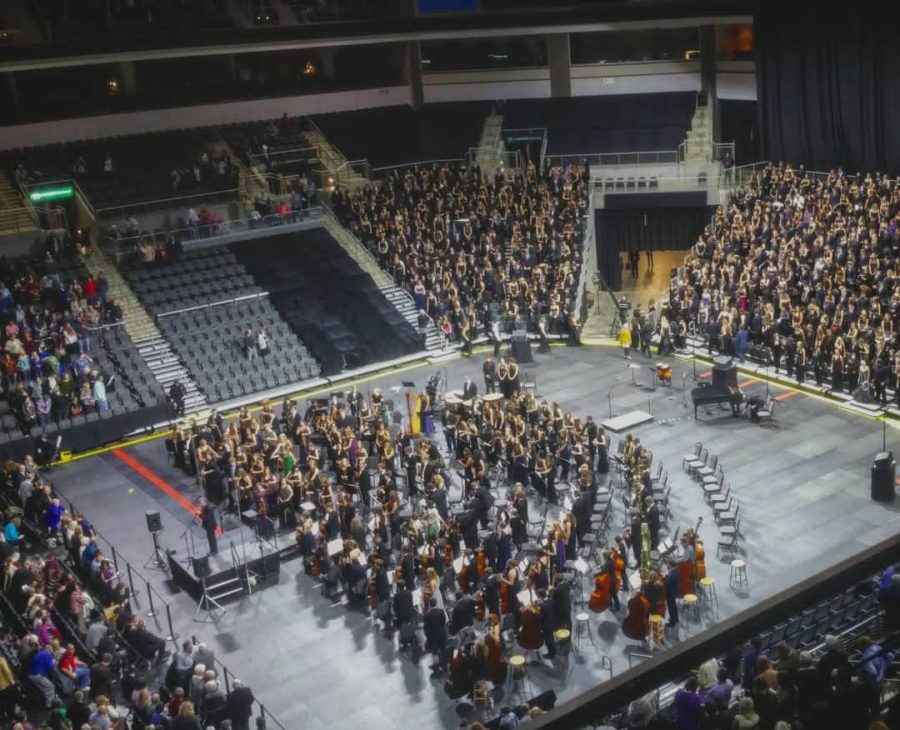 Hundreds of students from all around the state have just been accepted into this years All-State Orchestra and All-State Choir. Among these amazing players are 49 hard-working students from LHS.
The students from LHS will bus down to Rapid City this Thursday for the All-State event. Friday and Saturday will be dedicated to eight rehearsals. Each group will spend time preparing their music selections for the concert, which will be at 7 p.m. at the Rushmore Civic Plaza.
Senior Gage Sigl, who is a part of the choir, is excited to perform one last time with the All-State group. This year will be Sigl's second time being with the choir.
"I think I'm most excited for going about with my friends and making some rad music," said Sigl.  "It's gonna be fun."
LHS Orchestra director, Dr. Mario Chiarello, is also very excited for this weekend. Every year has good repertoire, but Chiarello is especially excited for the music the Orchestra is playing this year.
"The Howard Hanson is such a beautiful symphony," said Chiarello. "It's made even more beautiful the more players you add to it. And having 100 plus people play […] when they get to the climax of that first movement, everybody's gonna cry. I'm gonna love that."
Part of what sets the groups apart from regular orchestras is the music. The difficult musical selections will surely amaze those who decide to come and listen. One of the most exciting parts of the event will be the combined pieces. Both the 156 member orchestra and the 500 plus member choir will come together to perform Confutatis and Lacrimosa from Mozart's Requiem and Climb by Jake Runestad.
"I honestly think [the pieces] are really cool," said Sigl.  Lacrimosa is gonna be a blast. It's all very grandiose which is gonna fit having that many kids in a room doing orchestra and choir together. It's gonna be rad."
Whoever wants to enjoy a great concert should consider coming to Rapid this Saturday to support the hard-working students from LHS, as well as students from all over the state.
Author
Xander Donahue, Staff Writer
Alexander Donahue is a senior at LHS and a member of various prestigious music groups across the state. He hopes to someday have a bachelor's in music...