Tackling the argument for football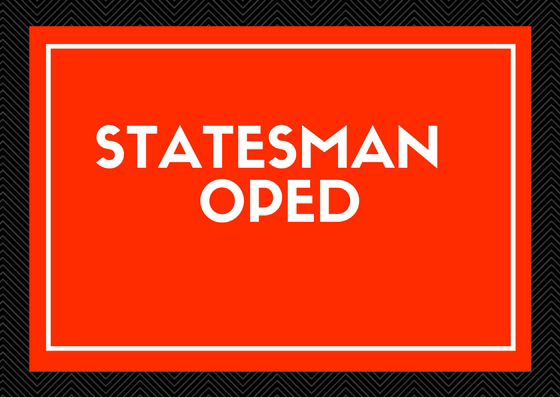 Hang on for a minute...we're trying to find some more stories you might like.
LHS linebacker Elliott Hackett, a victim of a football inflicted injury, advocates for high school football despite many appeals for its removal.
Injuries in football have been one of the main arguments for the removal of the sport at a high school level in recent years; however, this argument has not been taken lightly to. Many players, coaches and fans, including Hackett, argue that removing football due to injuries is completely contrary to the sentiment of the sport.
"Playing football opens up a new reality for me. When I'm on the field, aggressiveness is encouraged and injuries can happen," said Hackett.
Sports like basketball, baseball and soccer, while entertaining, lack a certain barbaric quality. Football allows more aggressive behavior to occur, allowing players to escape such a sophisticated social life. The football fan base genuinely enjoys this aspect of the sport in that it sets it apart from most other team sports.
"Football isn't supposed to be a soft sport. I injured my L4 in my back [playing football], but I don't want to see football removed," said Hackett.
While Hackett's injury was in his back, the primary concern in football is head injuries. According to the website Prevacus, there are around 67,000 concussions in high school football each year. While this number isn't insignificant, it shouldn't be the sole reason for the removal of a sport, especially one with constantly modified rules.
"Maybe coaches could teach players not to lead tackles with their heads," said Hackett.
Other solutions to the concussion problem would be improving helmet technology, implementing more severe penalties for helmet to helmet contact and moving kickoffs forward. More than anything, though, football promotes physical health.
"Something to remember is that football is optional, they're not being forced to be injured," said Hackett.
Because of football's large fan base, it presents monetary advantages as well. According to orthopedic surgeon Dr. David Geier, because football generates so much revenue in ticket sales and concessions, it provides funding for less popular sports. Consequently, the removal of football could also result in the removal of other high school sports.
While football proves to be a dangerous sport at times, there are definitely ways to decrease those dangers. The removal of such a uniquely popular sport would leave fans desperate for a haven from aggressiveness penalties. This fan base puts football as the cornerstone of all other high school sports, one that, if removed, would destroy high school athletics.
"I don't want to see football removed. I love this sport and I think that a lot of other people love it too," said Hackett.