More than military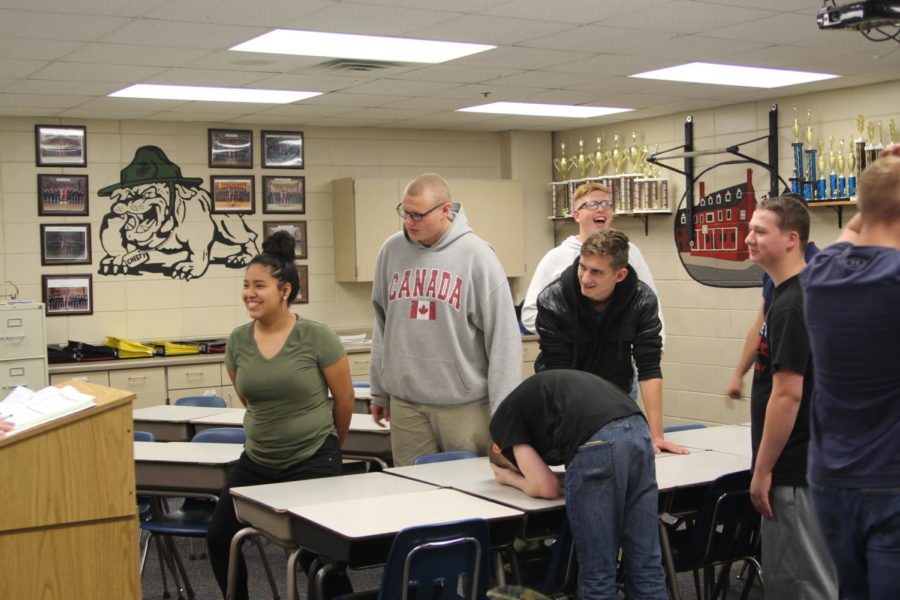 LHS is notorious for their academics, sports and extracurricular activities. The LHS JROTC program is no exception. The program has been around for years, demonstrating excellence both in and out of the classroom.
First things first, the JROTC program is not a military recruiting service. The program is dedicated to making a lasting impact on student lives today and after graduation. While the program prepares students for life after high school, it also teaches them valuable skills for their everyday lives.
"We teach many classes on topics that cadets can use today, like stress management, resolving conflicts and communication skills, to name a few. Our goal is to help students/cadets to become better now," said Sergeant Major Scott Bakken.
Leadership is the core of everything taught in the classroom. JROTC instills the leadership qualities many should know now and in the future. It gives students an opportunity to step into leadership roles inside the classroom and on a team as well.
JROTC also provides a multitude of opportunities to participate in the program outside of the classroom. From volunteering over 1,000 hours as a group in the community to being part of a team, JROTC has something for everyone.
"We have a Drill Team, an Air Rifle Team and a Physical Training (PT) Team that cadets can get involved with if they want," said Sergeant Major Bakken.
JROTC is more than just what is taught in the classroom. The program builds relationships amongst the students to make it more than just an ordinary class.
"It's a family, it's fun. You're not going to come into our program being put down. We're going to care for you and love you," said junior Second Lieutenant Harley Robinson.
Author
Genna Sheriff, Editor-in-Chief
Genna Sheriff is a senior at LHS and one of four Co-Editors-in-Chief of the Statesman. Along with writing for the Statesman, she is involved in other activities...
Cameron Rhode, Editor-in-Chief
Cameron Drake Rhode is a third year staff member, Editor-in-Chief and Business Manager for the Statesman. Rhode can often be found running for the LHS...