'Give A Little' time to listen to Maggie Rogers' music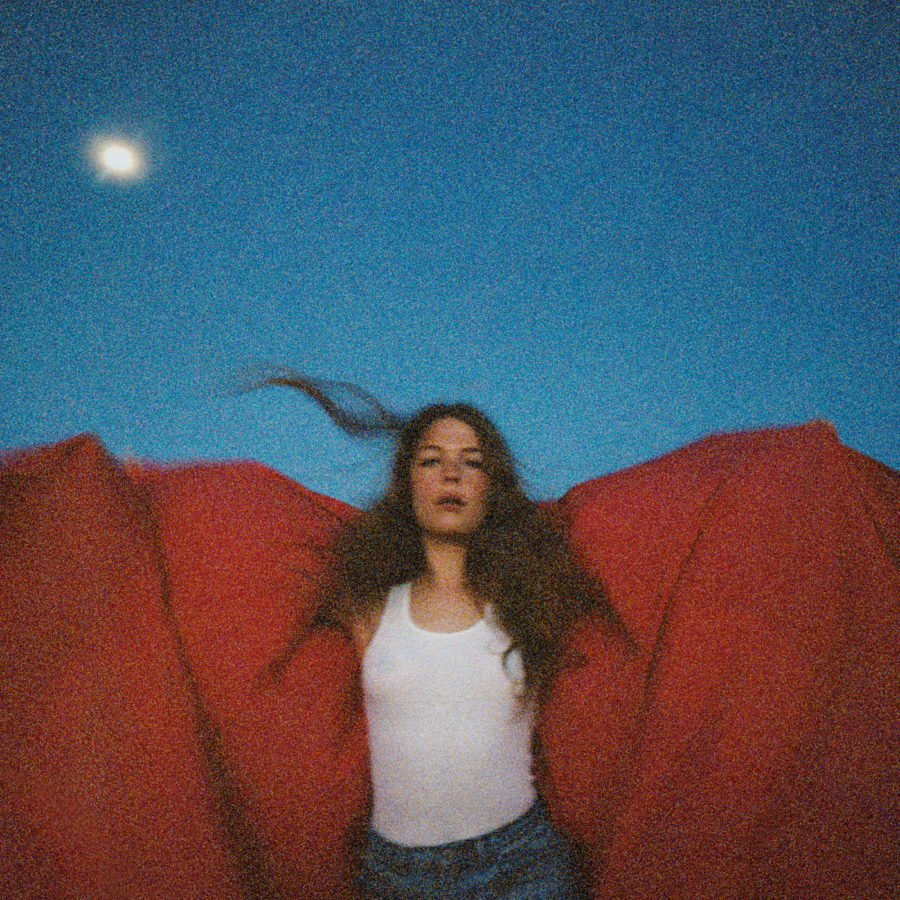 With the amount of success Maggie Rogers has been experiencing in the past couple of years, it is difficult to believe that she has yet to release her first full album.
Rogers is a 24-year-old folk-pop singer and songwriter, with an unlimited amount of potential ahead of her. Rogers was born in Easton, MD and went to the prestigious St. Andrew's boarding school, before attending New York University's Clive Davis Institute of Recorded Music.
The career maker for Rogers was her release of the song "Alaska," which she first showed Pharrell Williams, the surprise guest during one of her classes at New York University. After listening to the demo of her song "Alaska," Williams was stunned by her voice and abilities. The music moved Pharrell so much he was even brought to small, happy tears. Rogers has now become somewhat of a folk-pop prodigy for him.
"I have zero, zero, zero notes for that, and I'll tell you why," said Williams. "It's because you're doing your own thing, it's singular."
Williams offered this piece of advice shortly after listening to Rogers sing. He was visibly impressed with her singing, and this reaction can be seen through his facial expressions and comments after hearing her rare sound and talent for the first time a couple of years ago.
For Rogers, there is one aspect of her music that has arguably propelled her into the music industry. Her rise to fame has likely been due to her willingness to incorporate many different angles into her pieces, different from other artists work out there. Separating herself from other artists has definitely helped her stand out and gain attention. She captivates and engages her audience from the beginning of her songs, while still maintaining a style that can be described as simplistic, proving that sometimes less is more.
Rogers' music style is very unique, and although it has some similar musical elements to other artists' work, her originality is irrefutable. There is frankly no one out there quite like Rogers, or whose lyrics tell the same story as hers. She successfully combines small town and big city into one epic sound.
Rogers often alludes to naturalistic aspects of the world throughout her songs as well. Nature is something Rogers loves and she has mentioned that spending so much time in the outdoors throughout her life has been an essential building block to her persona. In her work, Rogers blends her rural background growing up on the East Coast with folk-pop and postmodern vibes to create an individualistic sound. It's honest, pure, authentic and refreshing.
"I've always made music. I've always made it for myself," said Rogers. "It's always been my way to process things about my life, and none of that has changed. The focus for me is really on the work itself, and I'm really excited to have work in a field that is so engaging."
"Heard It in a Past Life" is the upcoming major-label debut studio album for Rogers which will be released Jan. 18, 2019 under the license of Capitol Records. Rogers name will undoubtedly be gaining more attention, as she continues to take ahold of opportunities like Saturday Night Live, and other outlets to display her skill.
Be sure to check out her songs before the album release date to get a taste and appreciation for her savory sound, I promise it will turn a "Light On."
Author
Caroline Sudbeck, Entertainment Editor
Caroline Sudbeck will be a Junior this fall and is a first year staff member for the Statesman. Sudbeck is seventeen, young and free, and most people say...