Is art separate from the artist?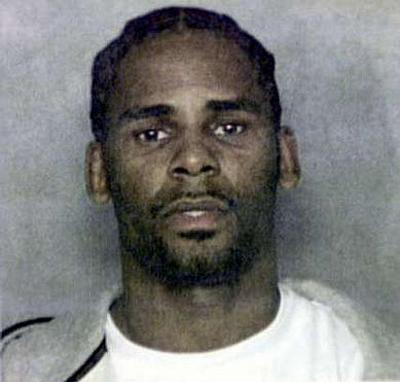 Since the rise of the "Me Too" movement, over 263 male celebrities have been accused of sexual misconduct.
With over 158 of those men being creators of media, consumers of said media have been left to question what should be considered an acceptable level of appreciation for those pieces. While appreciating art is not the same as supporting its creator, the line is drawn when an artist uses their media as an outlet to display pride in their horrific actions.
One of the most notable examples is R. Kelly. In the wake of the Lifetime series "Surviving R. Kelly," the rap artist has found himself under attack from the media. The six-part series held no punches as all of Kelly's past allegations and more were brought to the surface. The leaked tape of Kelly raping and urinating on a 14-year-old girl, over 30 counts of child pornography, his marriage to a minor and suspicious ties to women barely the age of consent were all included in the list of grievances against the rapper. And the worst part? Nearly all of these instances have been public information for years, and numerous artists such as Lady Gaga and Jay-Z still chose to work alongside Kelly.
For decades, listeners have used the excuse that "art is separate from the artist", yet it's beyond question that his illegal actions are contained within his lyrics, and it was widely speculated that Kelly kept beds in his music studio and was running a sex cult. On Jan. 23, Chicago officials raided Kelly's studio to find massage tables, secret staircases and an abundance of toiletries in a second floor bathroom, heavily indicating someone had been living there.
Kelly is famous for his raunchy lyrics, with explicit words included even in the titles of his songs. Alarming messages are conveyed in his releases such as "Don't You Say No" and "Your Body's Calling," in which he pressures women into giving consent. Kelly most notably sang "Age Ain't Nothing But A Number" with his child bride Aaliyah in 1994. Aaliyah was 15 years old at the time of their marriage, and while Kelly and his manager claim Aaliyah lied about being an adult, a leaked documentary clip was released by TMZ earlier this month in which we see R. Kelly acknowledge her true age.
"Right now I'm producing a very talented lady — a young lady," said Kelly. "She's 14, Aaliyah. She's real street."
While it's no difficult task to see straight through R. Kelly and his incriminating acts and lyrics, not all of these instances with controversial artists are so black and white. Many artists have allegations made towards them not presented with irrefutable evidence, such as the case of Woody Allen. As a result, audiences continue to support their work. Even those who have been proven guilty continuously receive love and support, such as comedian Louis C.K, or the rappers XXXTentacion and Tekashi 6ix9ine.
Despite all the mounting evidence against Kelly, he is still out in the open, allegedly running a sex cult and holding a woman against her will to this day. On Jan. 19, Kelly's manager turned himself in on his charges for terroristic threats made to the woman's family. It's an unfortunate reality that no matter what an artist does, they will continue to receive support to some degree. Among the strong voices speaking out on R. Kelly's abuse and the people who support them, there will continue to be those who buy his music with the same lousy excuses.