New Spider-Man movie is an original cinematic experience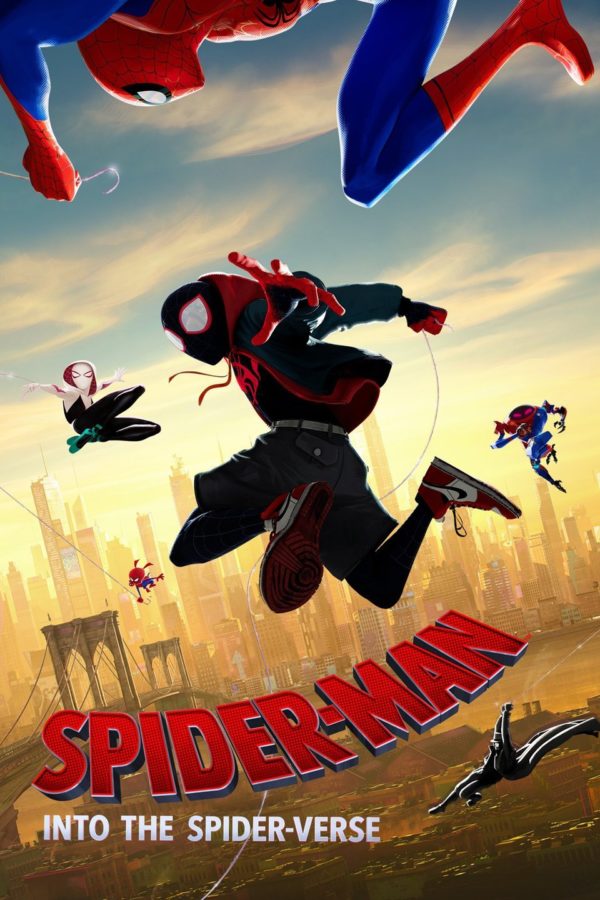 Some might say that there have been too many Spider-Man movies, and they might be right. But the newest addition to the vast Spider-Man collection is one that will be remembered as a classic and groundbreaking film.
"Spider-Man: Into the Spider-Verse" is about teenager Miles Morales (Shameik Moore) and his transformation into the one and only Spider-Man. After being bitten by a radioactive spider, Miles soon develops strange powers. Miles teams up with Peter Parker (Jake Johnson) and other Spider-Heros to prevent villain Kingpin (Liev Schreiber) from potentially destroying the world. The movie is action- packed, dramatic and a great light-hearted adventure.
The hilarity and light-heartedness of the film comes from the great humor that makes its way into nearly every scene. Both ridiculous situations and clever jokes help to establish the tone for the movie, making it a complete joy to watch. Even though the movie is incredibly funny, it also has very intense dramatic moments. It's full of relatable and emotional situations, yet it also contains some very dark undertones, creating a story that is rich with creative ideas and concepts. This dynamic range of emotions ensures that no part of the film is boring to watch.
Although the movie is a "kid's movie," it is still enjoyable to watch as an adult. This, in part, is because it has so much going for it. Every element of the film is executed nearly perfectly. The action scenes are wild, the humor is great and the screenplay is wonderful.
Perhaps one of the greatest parts of this film is its very unique style of animation. The film is portrayed in such a way so that the audience is constantly engaged with what is happening on screen. Some of the film is made as if it were a comic book, using text boxes, panels and an art style reminiscent of early Marvel comics to create an entirely new style of animation. This, again, helps create a movie that constantly stays interesting, while also giving the audience a new type of cinematic experience. The intense action sequences are elevated to a whole new level because of the animation. It almost gets to the point where there is too much going on at once. Overall, the beautiful visuals and epic action is what really makes this movie stand out from every other superhero movie.
If you have not seen "Into the Spider-Verse" yet, you are really missing out on a fantastic experience. Seeing it in a movie theatre is something that I, along with many others, will not forget about for a very long time. This is truly a classic and revolutionary film.
Author
Xander Donahue, Staff Writer
Alexander Donahue is a senior at LHS and a member of various prestigious music groups across the state. He hopes to someday have a bachelor's in music...