New creative Netflix series offers an interesting and unique story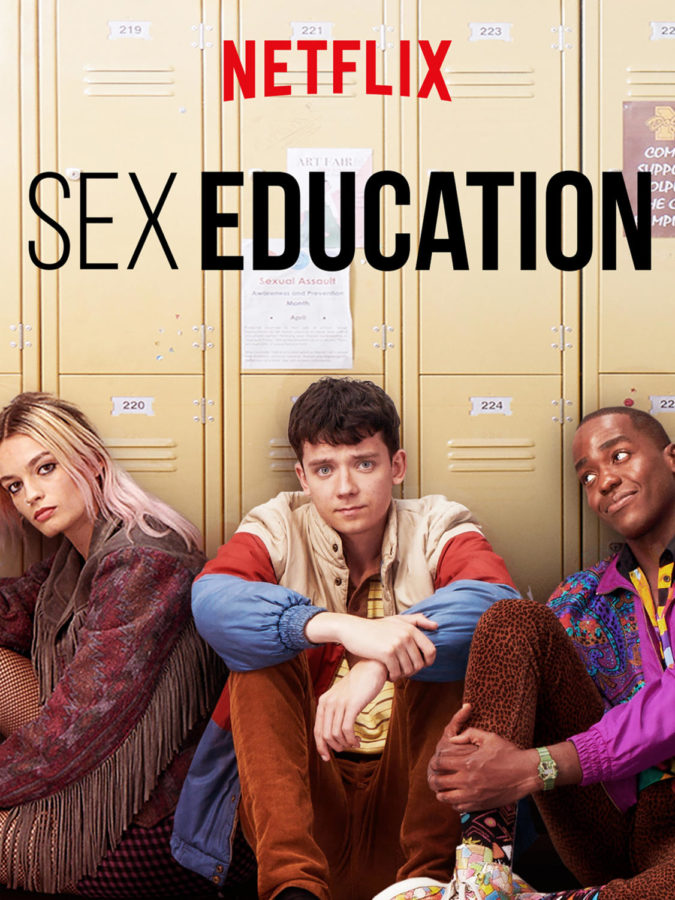 Netflix is known for creating out of the ordinary TV shows. But their newest series, "Sex Education", may just be the weirdest, wisest, most creative show yet.
The show follows Otis Milburn, a 16-year-old high school student who wants nothing more than to be the kid that nobody notices. Unfortunately for him, news soon spreads about his odd family life. After his peers find out that his mom is a sex therapist, Otis soon finds himself giving advice to people seeking sexual guidance. He teams up with his notoriously scary classmate, Maeve Wiley, to run an underground sexual therapy clinic. The two teens soon run into trouble as they attempt to make a profit off of their scheme.
"Sex Education" is one of the most unique shows one can find. The first episode perfectly introduces the characters and the plot without skipping a beat. It is, without a doubt, the weirdest episode in the series. But once you get past the taboo plot and the suggestive themes, everything else in the show seems normal. Yes, some of the situations are raunchy and explicit, but what makes it so enjoyable is that all of the predicaments presented within the show are honest and, for the most part, realistic. The amount of relatable content in the series makes it that much more watchable for a younger audience.
Another reason this show is so watchable is because of its amazing cast. Asa Butterfield, who plays Otis, transforms into his character so seamlessly that he essentially brings the character to life. Co-stars Emma Mackey and Ncuti Gatwa also bring great performances to the table, ensuring that every viewer becomes completely invested in the intricate story that unfolds over the eight-episode season. The chemistry between the actors is also very evident. Each interaction between the characters feels natural and fresh, thus adding to the overall mood that the show presents.
A very distinct part of this show is how it's presented. Most of the show does not have that low budget TV kind of feel to it. The scenes, sets, and shots all blend together to make a believable world. The interesting visuals and unique camera tricks also make for very interesting moments while also elevating the story.
Overall, the show was very fun and interesting to watch. I would recommend it mainly to a younger audience (young adults and teenagers),  but in reality, there is something for everybody in this series. It's fun, lighthearted, dramatic, funny, relatable and a one of a kind experience. I would not recommend this show to people who get easily uncomfortable when it comes to situations concerning sex and explicit content. Either way, I think that this is a show that most people would enjoy. So next time you're looking for a new show to watch, consider diving into the weird and wonderful world that "Sex Education" has to offer.
Author
Xander Donahue, Staff Writer
Alexander Donahue is a senior at LHS and a member of various prestigious music groups across the state. He hopes to someday have a bachelor's in music...