Mind over matter: How Fikse recovered from her concussion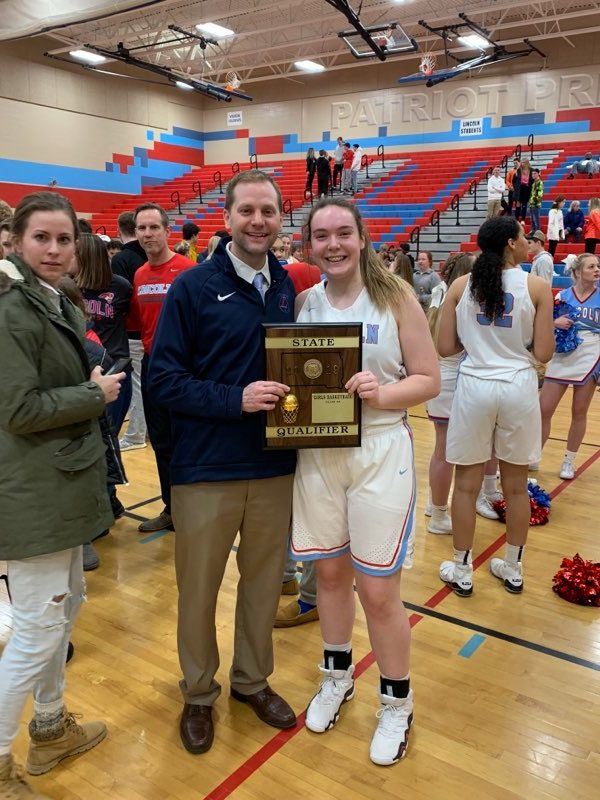 One of the most widely disputed issues in teenage and high school level sports is whether or not athletes should be more concerned about their 'head health' while playing a contact sport. Concussions can be unexpected and sometimes dangerous, and LHS sophomore Jaydyn Fikse experienced her own in December.
Fikse plays varsity basketball, and during a scrimmage game, she and another teammate were concussed during a play where their heads came in contact. Fikse had to get stitches above her left eye and experienced intense concussion symptoms for more than a month after the incident. She was unable to practice or play basketball for the same amount of time.
"It was really stressful," said Fikse. "I wanted to support my team because I'm one of the very few people who play my position, and I didn't want to let them down."
Although she could not practice and the team had to make adjustments, Fikse's teammates were still supportive. They wanted to be sure that she was fully healed before she came back.
"They're the only ones who understand what it's like to be an athlete and have an injury," said Fikse. "They know what it's like to be pressured and feel like you need to come back, so they were really supportive about me being safe."
Some parents have a lot of concerns about the safety of their child, especially when playing fast-paced, high contact sports like football or basketball, and they want these sports to be more strictly regulated, or in some cases, stop being sanctioned by the school district. Fikse understands those concerns but also wants people to understand that high school sports encourage students to be both dedicated athletes and scholars. Fikse managed to balance her 4.0 GPA, multiple physical therapy appointments a week, basketball practice daily and retaking the semester tests that she missed due to her concussion. She credits that to the dedication that basketball has taught her.
"It can be really stressful to be a student-athlete," said Fikse. "I'm missing three days [for State basketball] next week, and I am pretty worried about that. I have seen how [the stress] affects other people, and I just try to work really hard on everything I do."
As for the idea that high school sports have become too dangerous, Fikse disagrees.
"Injuries can happen anywhere," said Fikse. "[My coach, my team, and the school] were really accommodating after I was hurt and I think that's more important than being super overprotective or scared that you'll be injured."
Author
Molly Wetsch, Editor-in-Chief
Molly Wetsch is a senior at LHS. She is a second-year staff member and serves as one of five Editor-in-Chiefs for the Statesman. When not hanging out in...