College admissions scandal: update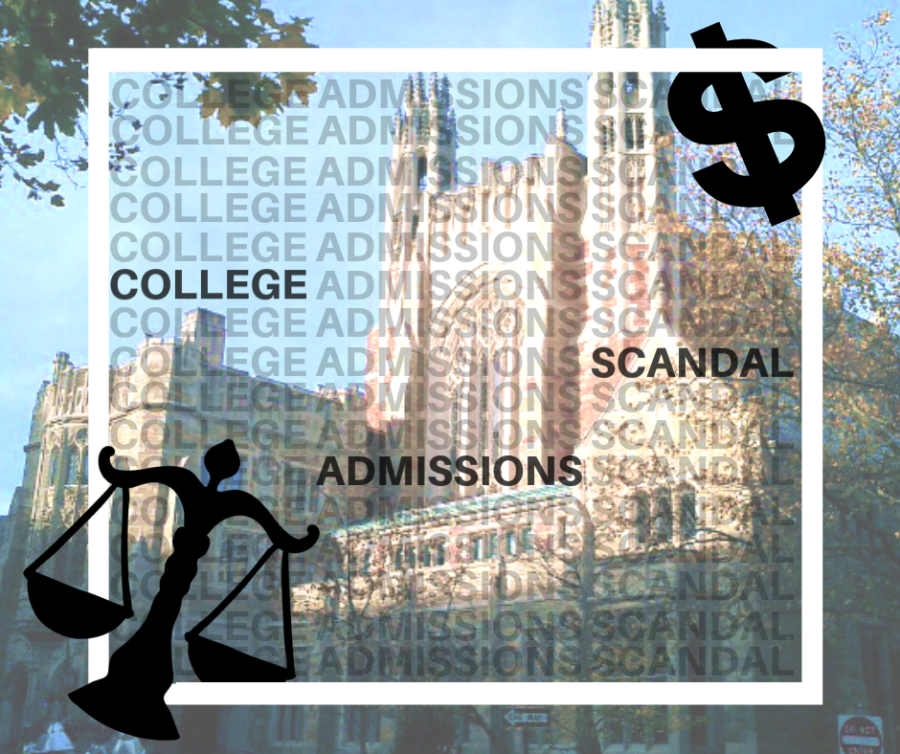 The LHS seniors are finishing out their last months of high school and many are preparing to go to the colleges they have worked so hard to get into. Meanwhile, many Hollywood actors and actresses are preparing to go off to court facing charges against paying money to get their kids into good colleges.
A total of 33 people have been charged with paying a college consultant, William Singer, to arrange for cheating for their children's entrance exams. Others have even bribed coaches and athletic officials to admit their children into colleges as recruits to sports teams, even though many of them have had little to no prior experience in athletics.
On Monday, prosecutors said that 13 parents would plead guilty. Then on Tuesday, new indictments were pushed and more parents, who had not yet pleaded guilty, faced court. The plea is to a single count of conspiracy to commit mail fraud and an honest main service fund.
One parent involved in the scandal is well-known Hollywood actress Lori Loughlin. She is known for starring in the ABC sitcom "Full House" and its sequel "Fuller House." Loughlin was arrested last month for allegedly bribing her daughters way into the University of Southern California. She has been charged with paying consultant Singer $500,000 to pave the way for her children, as well as getting them into the USC rowing program despite the fact neither of the girls have ever rowed.
Tuesday, Loughlin and her fashion designer husband, Mossimo Giannulli, were indicted in court on charges of fraud and money laundering. If they are convicted, they will face up to 40 years in prison.
"Their lives will never be the same," said an insider from Loughlin's family. "They are scared and they don't know what's coming next. It all feels like a terrible nightmare."
While most of the focus right now is pointed on those convicted, some Americans are more concentrated on the injustice between rich parents being able to pay their kids' way into school.
"On the one hand, yeah, it is outrageous what happened," said Mike Rowe, a television host for Discovery Channel's "Dirty Jobs." "But it's also outrageous that the cost of college has increased faster than the cost of health care, real estate, food, energy."
As far as the case goes, those accused can be sure of many more hours in court. Going forward, it only looks to be that more people will be indicted and convicted. In terms of the other problem, which is that the American public still faces complications with college education, no one can be sure about what will continue.
Author
Caleb Miller, Staff Writer
Caleb is a freshman and first-year staff writer. When he's not working on his next documentary or playing 19th-century hymns on the piano, you can find...